Meet Jack, our National Cleaning Operations Manager
Meet Jack, our National Cleaning Operations Manager
There are so many amazing stories of progression that we're proud of here at Entain. Take a read of Jack's journey, which began with a love of sport that inspired an application for one of our retail shops. His hard work and ability to seize opportunities saw him join our mobile cleaning team, which he now manages.
Career progression at it's finest.
Introduce yourself, tell us about your role here at Entain and why did you join?
Hi! My name is Jack Collins-O'Reilly and i'm the National Cleaning Operations Manager for Entain.
I hear you once worked in our retail shops. How did that come about and what about the job did you enjoy?
I always had a keen interest in various sports so joining Coral at the time was an absolute no-brainer. What started as a job in Hornchurch for some extra money during college, has now turned into nearly a decade long career with Coral/Entain.
I spent six of those years working in our retail shops and would recommend it to anybody looking to join retail. The fast paced environment, abundance of sports and the general banter with colleagues & customers resulted in a lot of happy memories during my tenure. No two days are ever the same!
Talk to us about your journey here at Entain?
Following my six years in shop, I was given the opportunity to fill an admin role within the Mobile Cleaning team at our support office in Stratford, London. During this time, Covid-19 of course swept across the nation. It was obviously a very challenging time for any cleaning team, however we rose to the occasion and gained some invaluable experience along the way.
Following a restructure of the team in 2022, I was grateful to be given the opportunity to head up the MC team. We underwent major operational changes during this restructure, however the team rose to the occasion once again and I couldn't ask for more from our people in the field and from those in our support office.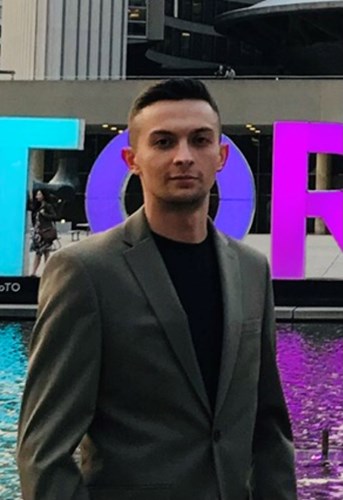 What advice would you give someone thinking about joining Entain?
To absolutely go for it.
The company culture and routes to progression mean that internal talent and hard work is rewarded. From a personal point of view, the development and guidance I've received from line managers and senior staff has been second to none.
In short, the sky's the limit!
Favourite moment so far since you joined?
A very tough question to answer, however if I were to narrow it down to one moment, it would be the 2015 Grand National.
I was working in Harold Wood at the time, and to be honest the buzz in shop was amazing. I'd also managed to pick my first (and only) National winner Many Clouds at 8/1, which resulted in a few happy punters who decided to follow Jack's (usually questionable) tip of the day.
Work life balance is very important. What do you enjoy doing in your spare time?
Maybe a stereotypical answer for a guy in his late 20's but all things sport. Playing & watching Football, Boxing and MMA are among my favourites. Usually I could talk about football all day, however it's been a challenging year for the Irons so I'll stop here!
I also enjoy spending time with family and friends, watching an unhealthy amount of movies (love the classics) and the odd game of FIFA.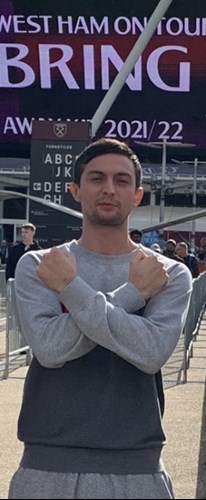 Head over to our 'Job's' page for all the latest retail mobile cleaning vacancies here!