Meet Vera Gocheva, one of our talented Talent Acquisition Partners based in Sofia!
Hi Vera!
Tell us a little bit about your role. What are your main responsibilities?
My role is Talent Acquisition Partner based in our 550-people strong office in Sofia. I'm currently assisting our CS and Trading departments to source and successfully onboard new members within their teams. I've been part of the team for two years already and I've been involved in the hiring process for almost every non-tech role we've had open by now.
I'm glad to share that part of my responsibilities are also bound to Internal career growth and I love it when I have the chance to speak to someone, whom I've recruited earlier in the year and be able extend a new offer.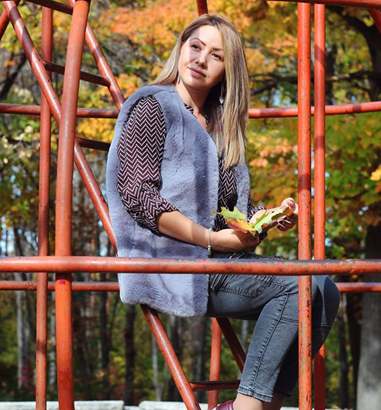 How did you find yourself at Entain in Sofia? What initially attracted you to working here?
I've been in the industry for over 4 years, and I find it quite exciting because every day there is something new to learn about. I'm very proud to be a part of a company that pioneered a new preventative approach to customer protection by minimizing problems before they arise.
What makes a candidate a great fit at Entain in Sofia? How do you evaluate that during your interviews with prospective employees?
We try to avoid having a certain pre-set specific "must have" idea for our applicants. Instead we take an open-minded approach and try to find value and potential in different types of people. Sometimes it's enough that you want to learn something new, and you speak a good level of a foreign language or simply be keen on sports.
...we take an open-minded approach and try to find value and potential in different types of people.
How would you describe the culture in the Sofia office?
I've started my career here during the pandemic period, so everyone was working from home and our office was quite empty. As of this summer we've been progressively returning back to the office, starting with one or two days on weekly basis, and I believe it's been a smooth experience for everyone. I got to finally meet some of my peers and participate in exciting projects, so I tend to believe we're quite inclusive and friendly as atmosphere.
I remember being assigned to lead an important project on my 3rd month here, so I believe that you have the opportunity to show your full potential at Entain regardless of how long you've been in the company.
 I love that we have a lot of Internal opportunities for our colleagues, and I get to see them grow by being part of their journey as a TA Partner.
What advice would you give someone joining Entain?
They need to be ready to join the ride – it's exciting and dynamic atmosphere!
Tell us something about your life outside the company.
I am both a cat and a dog person, so I have both and I'm always open to see some pictures of your pets and exchange stories. I very much enjoy browsing our Internal Yammer Channel – Pets at Entain, so make sure to check it out too once you join our team!
If you'd like to find out more about what life is like in Sofia, head to the Bulgaria location page!