Introducing our Oxford, Bristol & Exeter retail teams!
Introducing our Oxford, Bristol & Exeter retail teams.
We love a good natter with our retail colleagues and this time, we're heading to the South and the West Country. Stopping in Oxford, Bristol then Exeter, we spoke to 5 of our Coral and Ladbrokes shop colleagues to find out a little bit more about what it's like working with and watching sports, all day with our customers.
What is your role? When did you join and why?
Sophie: I'm a Customer Service Manager and I joined the company 7 years ago after I saw the job opportunity online. Since I was 16, I've worked in retail-based jobs, primarily food retail, and just decided I wanted a change. Members of my family do work and have worked for the company so I thought I would see what it was like and I haven't looked back.
Rebecca: I'm a Customer Service Manager and I joined in September 2017. I came from a local competitor and heard great things about Ladbrokes/Coral and have been here ever since; best thing I ever did.
Matt: My role is Marketplace Manager. I joined in April 2015 as a Customer Service Manager when I was 20 years old. The main reason for joining Coral was to be in a job I enjoyed, and with the main focus of this role being sport, this was the perfect job.
Richard: My Role is Marketplace manager (MPM) in charge of 3 shops. I joined in April 2011 and joined due to my love of football, darts and all things sports.
Tell us about the types of roles and opportunities there are in your retail shops?
Rebecca: There are plenty of opportunities whatever your role is. I love that we get to put our opinions across which helps contribute to create a better place to work. There are opportunities to work at local racecourses, win tickets to racecourses, compete for champion points which allow you to get gift cards.  
Sophie: In my time here, numerous opportunities have come up, from management training to being involved with the national/regional forum to working your way into office-based roles and positions. I have taken on the role of regional forum rep for the last 2 years and I absolutely love it. I've been able to speak to members of staff from all different areas and parts of the country to ensure they have a voice.
Felix: Most staff work as Customer Service Managers (CSM). I like working with CSMs to the point where they can work independently and have the initiative to make their own decisions. The most important thing for me is to know that in my absence, the shop standards are maintained and that high levels of customer service are provided. The company are really good at promoting from within, and high performance CSMs will be the first to be given the opportunity to progress into shop management. 
How does working in our retail industry differ to other retail outlets?
Richard: You're not selling or promoting physical stock, you are selling bets. Instead of a traditional shop feel it's more like a community centre or coffee shop where customers and colleagues communicate and chat with each other, having a much more friendly vibe and community spirit.
Sophie: There is a different vibe working here. You get to learn a lot about your customers and you work closely with members of staff, it feels like a family. You learn something new every day. There's always something that you may not have seen or heard before and you slowly become more knowledgeable as time goes on. Every day is different and that makes it exciting.
Felix: Having worked for other retailers I am well placed to comment on this one. I think that this is a lot more people focused. Within a successful shop there is a fun atmosphere where you generally know your customers and can build strong rapport with regulars. In a way it is a bit like working in a pub atmosphere and I think this is as much part of the leisure industry as it is the retail. Communication is important in this role so we can do the right thing and offer customers support when they need it and that level of customer welfare is rarely seen in other retail environments.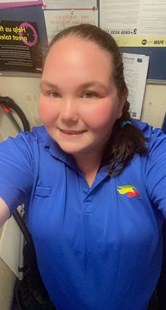 What do you love about your role in the team and why?
Rebecca: I love the experience I've gained, the people I've met and the confidence it's brought me. I'm a law student, studying to be a barrister along side working full time for Ladbrokes/Coral.
Matt: As a Marketplace Manager I love helping my team and ensuring everyone is happy with their rota schedule and work/life balance.
Richard: It's all about the people. I love leading and being part of the team and helping my colleagues progress in their own careers and life. The big enjoyment is interaction with the customers and learning about their own life and hobbies, again, this all contributes to the local community and friendly vibe.
Culture in the team is like one big family, we support and go above and beyond for each other.
How would you describe the culture in your team?
Richard: Teamwork, teamwork, teamwork!! It's all about helping each other out, the three shops are in constant contact between each other for support and shift cover.  
Sophie: Communication is key and that is something I would say my shop team is brilliant at.
Rebecca: Culture in the team is like one big family, we support and go above and beyond for each other.
Felix: I would try and create a culture were staff can enjoy themselves whilst making sure that they stay on top of their work. Signed off CSMs can spend a lot of their time working independently and therefore there needs to be a culture of trust. I would like to think that we have a culture of honesty where the lines of communication always remain open.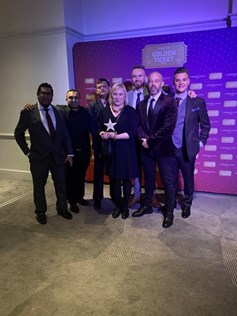 What qualities do you need to have to thrive in shop?
Rebecca: The quality of being able to smile. This job is very different to many and having that smile, no matter what's going, on can brighten up so many peoples day. Being caring as well - our retail staff are the front of our retail industry and supporting and caring for one another will help each-other achieve and thrive.
Richard: To start, all you need is good communication and customer service skills, everything else you can learn on the job!
Felix: You need to have good people skills and be companionate towards others. You need to be self-motivated and be able to work towards goals. You need to be customer focused whilst still protecting the values of the company. You need to have an inviting personality and a can-do attitude. 
Tell us more about your progression to shop manager?
Rebecca: Currently working with my Marketplace Manager to understand more about the Shop Manager role, I assist on different tasks and learning skills I would need to be a Shop Manager.
Matt: When I joined Coral the shops, I was working in were very successful. I worked hard to build my confidence in management and helped out team achieve its targets. Within a year and 2 months of working in Coral, I applied for a Shop Manager vacancy and was successful.
Richard: I joined as an assistant manager and progressed quickly to a Manager within 3 months in the August. I then progressed to MPM in the January. The good thing with this role is everything is here for you to progress through training and support. You can go as far as you wish to with dedication, effort and willingness.
What advice would you give someone thinking about joining the team?
Rebecca: Do it! Be part of something so different but rewarding. This company looks after their employees in every way they can.
Matt: My advise would be to just do it. There really isn't many better retail jobs out there.
Richard: I joined due to my love of sport although not essential by any means. If you have a passion for the product, you will enjoy your working day and interactions with customers and colleagues. The most important thing is to enjoy interactions with customers and colleagues as the main part is making the shop a family/community feel.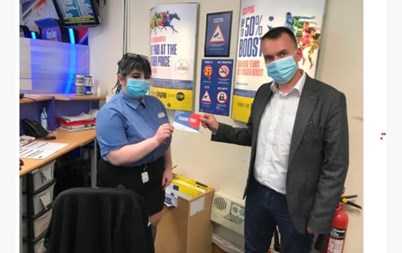 Why should someone apply to work in one of our roles in Retail?
Rebecca: You are supported by your managers and Area Managers, you achieve goals and work to support the bigger outcome but also the smaller ones that matter to us all.
Sophie: The atmosphere of the business is second to none, no day is the same and once you're in, you become part of a family who all look out for each other and want everyone to succeed.
Matt: Flexible rotas, excellent training, expectation to have a good time at work.
Richard: It's a fun place to work, especially if you have passion for the products with sport on the screen all day long from football, darts, rugby, cricket and of course horse racing! Plenty of bonuses available through the loyalty scheme and incentives that are run throughout the year. The benefits package is extensive, there is something for everyone with vouchers and money off.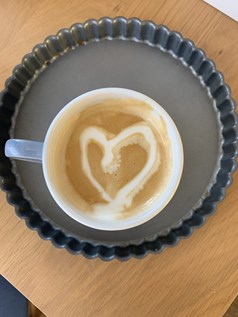 Favourite moment so far since you joined?
Rebecca: Go karting! A few years ago my team won an evening out to do go karting and it was amazing to experience after all the hard work.
Matt: My favourite moment has to be when I attended the company's Golden Ticket Awards. Amazing company, great food and what better feeling than to be recognised for working hard.
Sophie: The buzz I get working on Grand National Saturday- seeing people you only see once a year; the atmosphere is something else! And Of Course...the dressing up! Yes, its allowed and I was a tiger once! There is no day like it.
Work life balance is very important. What do you enjoy doing in your spare time?
Sophie: We are massive Harry Potter fans and love watching the movies and visiting Warner Bro studios to see the making of it. My daughter loves to bowl too so we go bowling quite a lot. The flexibility I get in work allows me to be able to go to concerts and watch shows.
Rebecca: In my spare time I swim and study. Ladbrokes/Coral make sure you are getting the rest you need every week and always adhere to your boundaries.
Richard: One of the best things about this job is its flexibility with the long hours we are open it allows us to start at different times of the day. Being able to rota shifts around outside life has enabled me family time and allowed me to attend and enjoy my young sons Football matches and training days as well as go to concerts and matches myself.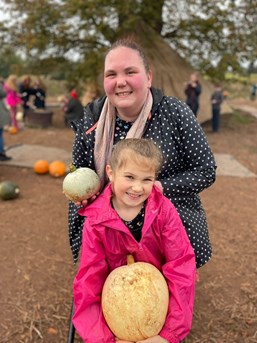 Has anything surprised you about working in our retail shops?
Rebecca: The fun, I love being part of my shop team and be there with the customers, I enjoy laughing with them, hearing stories and gaining insight to a wide variety of the general public. We're always learning different viewpoints from many walks of life.
Sophie: It's amazing how close you become with your fellow staff and how quickly you can form friendships. They really do make the job what it is; if you've got happy staff, you'll have a happy shop and customers can see that too.
Felix: I have been surprised by the level of experience within so many of our shops. I am often meeting colleagues that have been doing the job for 10, 20 even 30+ years. It is great to know so many people who have made a career out of this job and that speaks volumes for how enjoyable the job can be. Sharing experience and stories is a big part of the job and we are constantly learning of each other.
Live in either Oxford, Bristol or Exeter and looking for a retail role? Find all our live roles and opportunities here.
Want to find out more about what to expect when working for Ladbrokes or Coral? Check out our Retail and Racetracks page!