The team behind Coral's Cheltenham Takeover: Meet Caroline Foreman, Senior Brand Manager at Entain.
Hi Caroline! 
Could you tell us a little bit about your role at Entain? 
Hi everyone, I'm Caroline Foreman and I'm a Senior Brand Manager at Entain. I work the Brand Marketing team and we look after various UK brands like Ladbrokes, Coral, Foxy Bingo and Gala Bingo. My role is all about deciding and executing on the strategy for our brands and driving them in the right direction for our customers. 
And what about your involvement with the Coral brand? 
A lot of my role is around pushing the Coral brand strategy to make Coral the No.1 horse racing bookmaker in the country. So, everything we do as a team ladders up to try and achieve that, and that could be anything from building brand fame, driving creative excellence, in terms of our communications from the digital experience to our retail colleagues in the retail marketing team. It could also be the sponsorship team and PR team – you name it. 
My role is to really to make sure that we're showcasing the modern and more innovative Coral brand for racing enthusiasts and drive consistency so our customers have a really exciting brand experience, whatever touch point there they're reaching. Whether they're on our app, in shop or even at the races, it all matters. 
So, we've just entered of one of the biggest events of the year for Coral – Cheltenham. Can you tell us a little bit about the Coral takeover and the strategy behind it for this year? 
Totally! So, Cheltenham. It's four days of racing and is one of the biggest racing events in the country. While we're not a title sponsor for the event, we do have the Coral Cup Race on the Wednesday, and this year, we're totally taking over Cheltenham Spa train station and the space around it.  
Over 4 days, there'll be over 174,000 racing enthusiasts coming through the station, reaching over 350 experiential touchpoints, and so what better place to set the scene for the week than at the start of our customers' journey to the races. It's a great opportunity to bring the Coral brand to racing fans over the weekend! 
This year it's all about driving brand fame through our Coral Racing Club. Our creative is all based around love. Love racing? Love free tickets? Join the Coral Racing Club. It's a great campaign, because people really do love Cheltenham and it brings out the passion for horse racing in our customers.  
So, whether it's platform posters, branded barriers, big blue buses, Coral lampposts or massive 3D displays, we've really gone all out. We want racing fans to feel energised for the festival as soon as they get off their train or out their car, and we think this campaign does just that.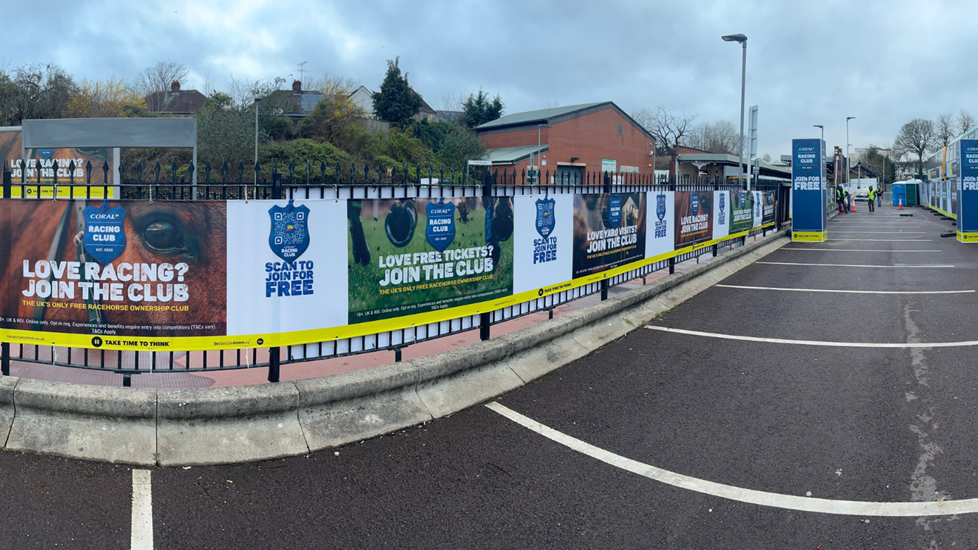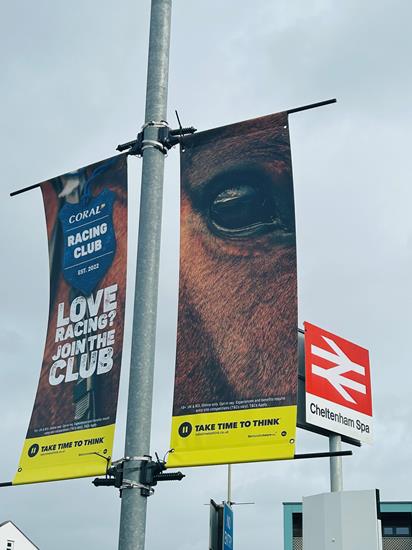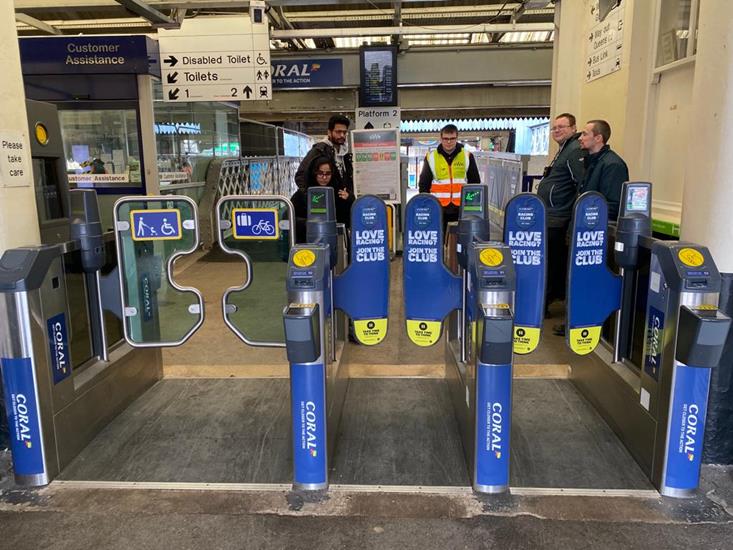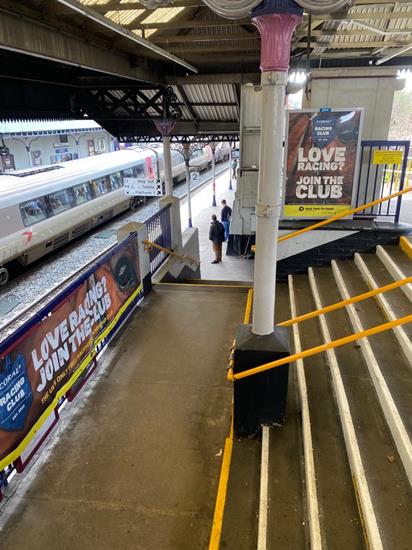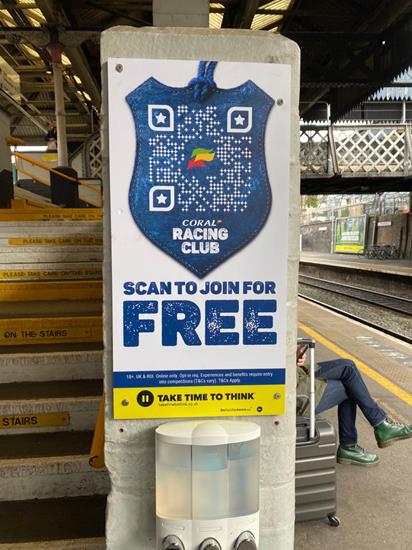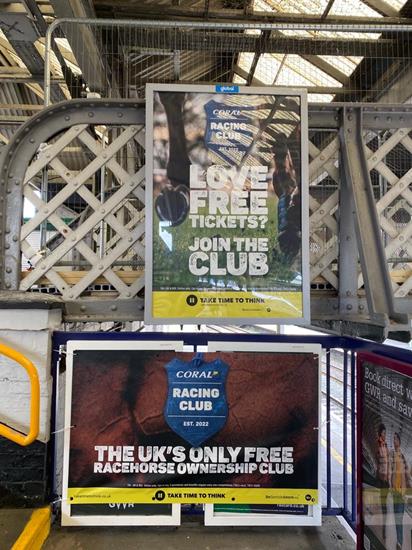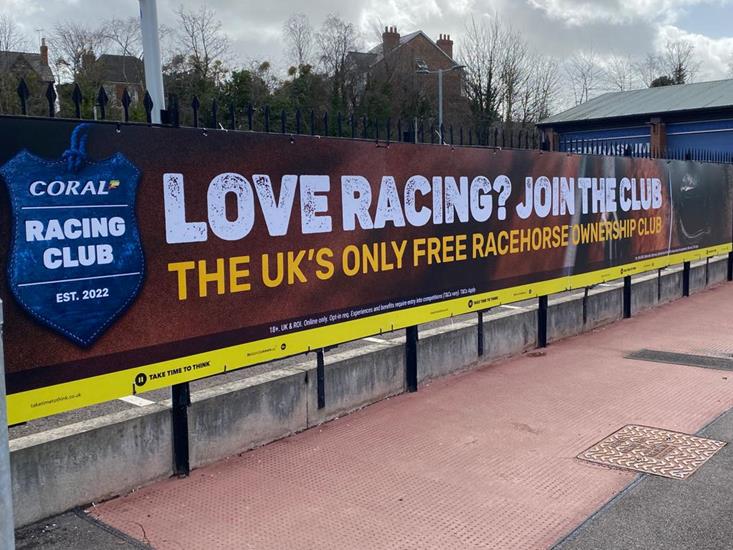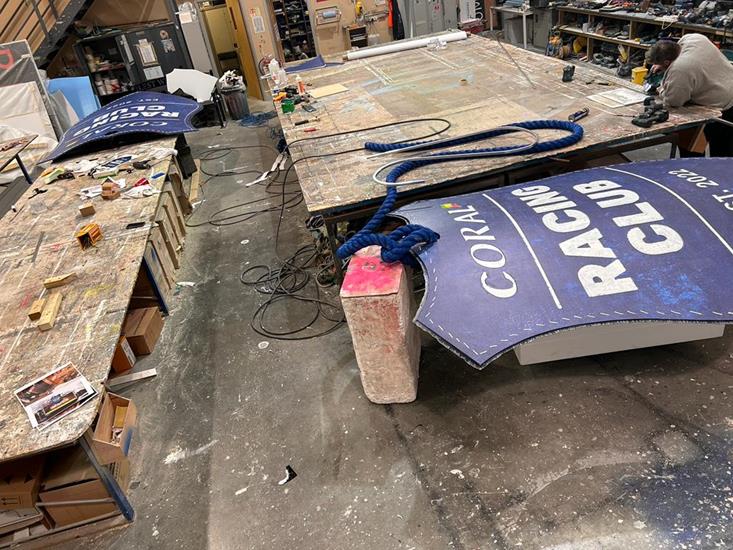 Surely a lot of time must go into a campaign like this – how long have you and the team been working towards today? 
Well, it's been over nine months in the making! We have to sign off all the creative for this in January, but the process starts way before that. Before Christmas, we have to have a creative idea of what we're doing – so, when everyone's winding down with wine and cheese, we're ramping up with all things horse racing! And then as soon as we come back from Christmas, it's full speed ahead. 
But it's not just my team that's driven the takeover - there's so much production that goes into all of these elements that it really is the engines of numerous teams of people working together to make this happen. From our internal creative agency, WAVE, our external media partners to our ambassadors on the ground at the event, it really is a huge collaborative effort.  
I'm most proud of the impact of seeing it all coming together and delivering against our vision.
And what are you most proud of when seeing the take-over come to life during Cheltenham Festival? 
I'm most proud of the impact of seeing it all coming together and delivering against our vision. The whole objective is to make it feel, for our customers and our audience, that when they arrive at the station, that's the start of their racing experience. The excitement that this brings to fans right at the start of their Cheltenham experience has been amazing to see so far. 
I'm also really proud of the way that the team have pushed the brand to new levels in the way that we're changing the perception of Coral as a bookmaker. Most people have a view of what it's like to work for a gambling brand in marketing, but as a marketer, being able to work on such new exciting projects means you're constantly challenged and surprised.  
I worked on the 3D deep screen in Piccadilly last year. It's a prime example of how we're always trying to go bigger and better. Be innovative and push boundaries. It's not 'same old, same old'. And, with the support of the marketing leadership team, we've been able to do just that.   
Fancy a role in one of our brand teams? Check out all our live vacancies here.