A Conversation with Lizzie, Founder of Women in Power.
Dive into an illuminating conversation as we sit down with Lizzie, Senior Planning and Programme Manager and the visionary force behind Women in Power Live. Join us as Lizzie discusses her mission to bridge the gap in workplace learning for women, her dedication to fostering diversity and inclusion, and the transformative impact of the Women in Power Live event.
Lizzie, could you share with us your journey into the world of sports betting, gaming and interactive entertainment and how your expertise has shaped your perspective on fostering diversity and inclusion?
In 2015 I started in Customer Services at Entain, working on our Gala brands initially, learning about our customers first hand. I then started working up through Gaming Promotions, into managing a product vertical and then running the Ladbrokes Gaming Propositions team. Later, I moved into my current role, managing large workstreams and working with the senior leadership team to both plan & deliver on key strategic initiatives.
Having worked across various teams and seeing the challenges that women face in any industry, but highlighted by the sports heavy nature of ours, I was conscious that we didn't have equal representation, and in particular representation of leadership. I truly believe that given the right support and opportunity anyone is capable of any role, which is why I'm so passionate about elevating people from all backgrounds. Something that not only benefits the people but also Entain because it's key in creating a sustainable and successful business.
I truly believe that given the right support and opportunity anyone is capable of any role, which is why I am so passionate about elevating people from all backgrounds.
As an award-winning diversity and inclusion champion, you've been instrumental in driving change within Entain. Can you tell us about a pivotal moment or experience that ignited your passion for creating a more inclusive workplace? 
I've always been a champion of equity and as a child I was very determined. I was the first to get involved in the traditional 'boys games' and took it as a personal competition to prove that girls could do anything. Everyone benefits from representation, and seeing another woman succeed and climb the corporate ladder Is no different. Having a female CEO is a great example of that.
There's not one moment as much as a series of smaller moments and realisations, like when I moved into the commercial & propositions team in 2016, the team was made up of 90% men, seeing that kind of mix just made me more determined to see that evolve and I wanted to be a part of that change.
When the chance arose to contribute to initiatives aligning with my beliefs, I embraced it, and I am fortunate enough to work with some fantastic leaders and mentors, that enabled me and support what I believe in too. 
Winning Star of the Future at the Gaming diversity awards was one of my proudest moments, because it represented the impact of the work I've been doing to make a difference.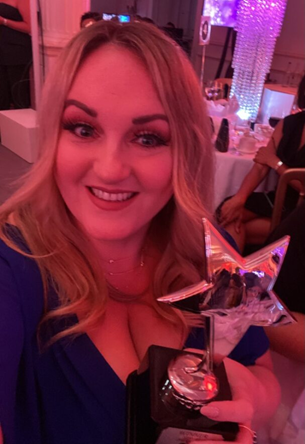 Creating a culture of change requires collaboration and engagement from various stakeholders. Could you share some strategies you've employed to encourage employees, leaders, and partners to actively participate in diversity and inclusion initiatives?
To engage employees, leaders, and partners in diversity and inclusion initiatives, I focus on building relationships, understanding objectives, and demonstrating the positive outcomes of working together.
For instance, when creating Women in Power, our Gibraltar women's group under Women@Entain, I started by involving passionate colleagues and listening to their insights. Recognising a need for improved presentation skills and confidence, I designed workshops based on their feedback. After running these workshops and gathering feedback, including an NPS score above 90, I shared success stories and data with senior leaders. This approach encouraged participation and support from our leaders and teams.
Similarly, when organizing Women in Power Live, I shared the origin story of the group with sponsors, highlighting the positive impact we were making. This personal approach resonated and encouraged them to support our event. 
Let's talk about Women in Power. What inspired you to initiate this group, and what gap did you identify in workplace learning that led to its creation?
I had experienced networking-heavy groups, where I'd found that in a lot of cases I would talk to someone for 5-10 minutes and it was a little uncomfortable, then I'd rarely speak to them again.
I knew I wanted a platform for practical skills and talking to the women around me revealed that many of us were facing workplace challenges without solutions. Recognising our collective talent, I launched Women in Power with 3 goals: to learn tangible skills, to share experiences, and to put us in the driving seat of our careers. Through #WomenPowerWednesday Posts in our chat group, discussions in the workshops and genuine connections we built a supportive community, and shared techniques.
This year, with the growth of the group it became obvious that we needed to do something on a larger scale. There are only so many people a meeting room can hold, and so the idea of Women in Power Live was born.
I've had a lot of help planning the day, both from the women in the group and from the sponsors that we approached. There are so many inspirational women in the industry, and we were keen to expand our connections beyond Entain. You can see who we've teamed up with here.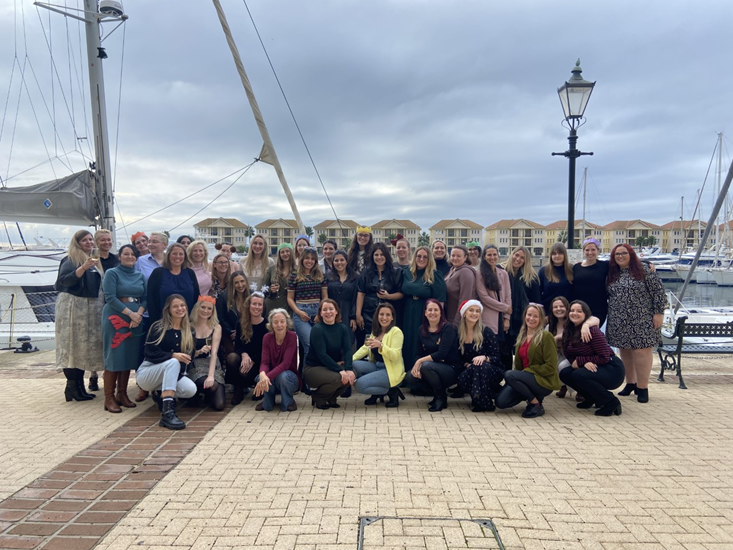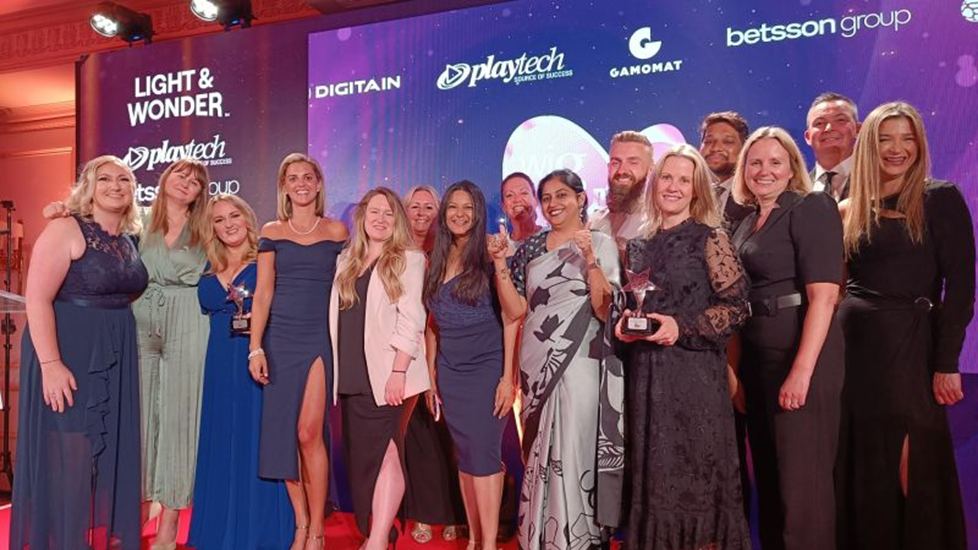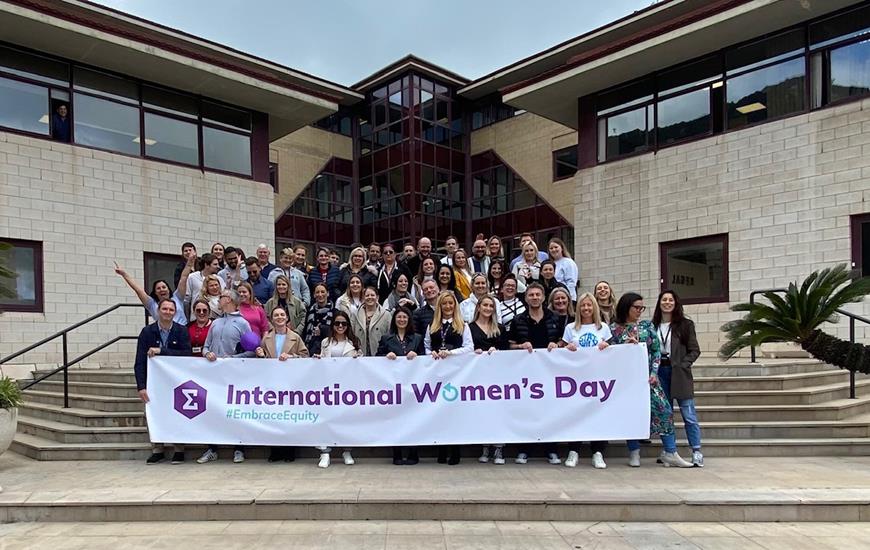 The group is known for its curated workshops that provide tangible skills for women around the world. How do you go about selecting workshop topics and facilitators to ensure participants gain practical insights?
All of the topics come from suggestions that the group makes, they're all based around development of the individuals, and improving our skill set to progress personally and professionally.
We're so lucky to have so many women in the group that are happy to share their knowledge, tips, tools and experiences so most of the workshops are run by the subject matter experts at Entain. For the full day event we have a mix of women from our sponsors, Entainers and a few external companies that feel as passionate about us who are outstanding in their fields.
You can see the full line up here!
Looking ahead, what are your aspirations for Women in Power, and how do you envision its growth and impact in the coming years?
My aspirations for Women in Power include continued growth, global expansion, and contributing to a more diverse and sustainable Entain. The voice of a group like the one we've built is incredibly powerful and we can use that to influence policy, inspire and propel women. There's been interest from our leadership team for a programme that identifies key areas of challenge, and solutions that will lead to us attracting, engaging and retaining the best talent globally, bringing the best thinking to our business from inside and outside of our sector. So watch this space!
As for Women in Power Live, envisioning it as an annual event that's synonymous with the industry is thrilling. Collaborations with other iGaming companies will only magnify its impact. By keeping the local touch while achieving global resonance, we can truly drive change.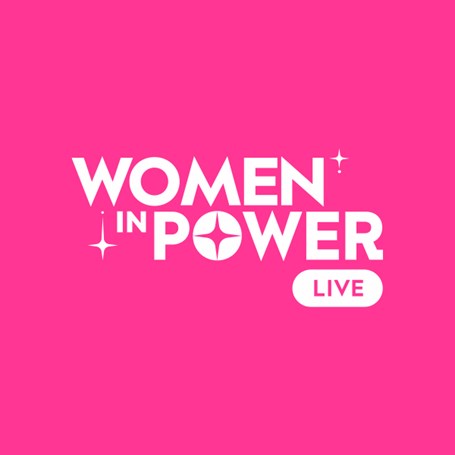 Lastly, Lizzie, your journey is undeniably inspiring. What advice would you give to individuals who are passionate about driving diversity and inclusion but may not know where to start or how to make a meaningful impact?
I'd say get involved with whatever groups might exist in your organisation or local community. Take advantage of every opportunity that passes your desk - say yes to the seminars, the workshops, the networking events, even if you feel out of your comfort zone!
Engage in conversations with people from diverse backgrounds. Listen to their experiences, challenges, and aspirations. Hear their stories and perspectives and encourage open conversation. All of this will help build your education on diversity and Inclusion, which is the first step to meaningful action.