Steve Hanstock: South East Retail Shop Manager
We caught up with Steve Hanstock, one of our Retail Shop Managers in the South East region to discuss all things progression, success and snooker.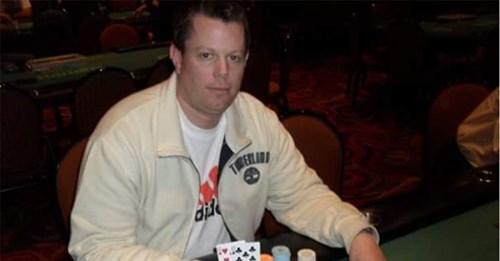 My name is Steve Hanstock. I am currently a Market Place Manager in SE11. I have been at Ladbrokes Coral for nearly 7 years and have seen a lot of change in this time. When leaving school at 16, I did the usual school leavers jobs. But when I turned 18, I decided to apply for a cashier position with Ladbrokes. With a huge passion for support and with my previous visits to the races with my family and friends, there was no doubt that I was going into the right industry.
After one year of being with Ladbrokes, I started processing into the Assistant Manager position. I had a good head for figures (which was handy as there were no computers back in the day and all bets were settled manually with only a calculator and a pen at your disposal!) After a year of stepping into the Assistant Manager position, I was finally offered the role of Shop Manager, which was a major achievement considering I was only 20 years old. I was thoroughly excited at the opportunity and excelled in the role for 2 years.
At the age of 22, I was presented with an opportunity that I couldn't decline. Being a huge snooker enthusiast and a pretty decent player at the time, a vacancy arose for a managers job at a family run snooker club which I played at. Reluctantly, I made the tough decision to leave Ladbrokes and venture into a new and exciting position.
Managing the snooker club for over 17 years, I saw various changes and challenges which made me miss the sports gaming and betting industry. After scouring online and trapesing through various job agencies, I came across job vacancies within Coral. Without hesitation, I applied, attended an interview and was offered the job as Shop Manager of Virginia Water. I have never looked back! Since then, I have managed the shops in Stanwell, Oakridge, Basingstoke, Sandhurst and Yateley. I am also the Omni lead in the area and have always performed within the top echelons of KPI targets.
Various people have asked me throughout my time at Ladbrokes Coral what works so well for me in the industry? Simply put...I love sport! I enjoy working with the public and delivering high levels of customer service. If you give good service, customers will always be loyal to you. It's a simple equation. You get to meet some brilliant people (staff and customers) along the journey and the ability to keep progressing within the company is always there if you want it.
Congratulations for choosing to join our team. I believe that Ladbrokes Coral are the top brand on the high street and you have chosen well. Hopefully it will be the start of a fantastic career for you. One thing to remember, there are staff in all shops who will be willing to help you if you ever need it.
Steve has had a fantastic career with us. If you are looking for a fulfilling career that promises progression and excitement, check out our vacancies below.