Meet Worrell: Our Senior Developer
We caught up with Worrell, one of our Senior Developers to discuss more about the Trading team, his role and his love of Narcos.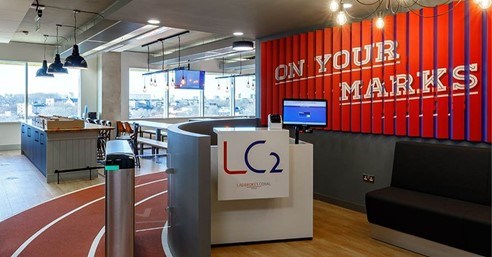 What is your role in technology?
Senior Developer - to design, build and maintain applications that support trading, which is the core competency of the business.
How long does the commute take you and what's your go-to playlist?
1hour 40mins. I prefer to read, as there's always more to learn, research and catch-up on.
Current Netflix obsession?
Narcos
Why did you decide to join us?
I wanted to find a well-organised development environment that involved real-time trading and used modern technology with a focus on quality and scalability.
Tell me a little bit more about Trading?
Our core mission is to bring the work of the traders and quants into the business by creating the production systems that connect their pricing models with actual betting markets. We also get involved in supporting other parts of business as required, due to the team's diverse experience.
What does a typical day look like for a Software Developer?
We work with Agile methodology so have a daily stand-up to share our completed work and daily plan with the rest of the team, and regular scrum meetings to organise and refine our sprints. We sit together and work closely on all aspects of coding, testing, devops and support, and discuss any issues or findings to ensure we share a clear vision of how to deliver our projects.
What is a fun fact about yourself?
I'm terrible at creative answers to personal questions.
Has your role differed at all since joining?
It's a fast-moving environment and there's always some new technology or process to get to grips with. It's just what development life is like.
What are the offices like?
Not bad. Though there's a lot of people here, it rarely feels noisy or crowded. The meeting rooms have good screens and audio for presentations or looping-in remote team members, and there are plenty of spaces and nooks for impromptu meetings. There are some games and breakout areas if you just want to take a pause. There's also often something fun happening outside such as fitness classes on the big screen.
What is your one piece of advice for anyone interested in joining us?
Entain is a large, successful company which always has many projects in the pipeline, so you'd be working with modern technology in a fast-paced environment with people that really love sport. If this sounds like you, you shouldn't hesitate to apply.
Want to join Worrell as a Developer? We are currently recruiting within the team and are based 2 minutes' walk away from the hipster heartland that is Hackney Wick. Check out the vacancies below to find out more.