Meet Tabitha, Global Head of Creative Operations
'Entain gave me the freedom to do what I believed were the right things to develop the team in the right way – that kind of freedom is invaluable.'
From ad land to in-house at Entain, we caught up with Tabitha to discuss Creative Ops, new teams and her nomination for a WeQual Award!
Tell us a little bit about yourself.
I have worked at Entain for seven months now, unfortunately three of those have been spent in lockdown due to COVID-19. As Global Head of Creative Operations I manage the in-house creative agency for both Bwin and Party Casino across London, Vienna and Gibraltar. My role is primarily operations and at the moment I am concentrating on improving the flow of work from brief to delivery!
What made you choose Entain?
I'd been working agency side for over 20 years, so the opportunity to work client-side was not only exciting but also the next logical move for my career. I believe that whilst there will always be a space for old school brand and creative agencies, smart organisations are bringing agency roles into their own structures. It gives us the opportunity to get to know the brands from the inside out and deliver exciting creative and marketing assets that are made by the people who live and breathe the brand.
My colleagues and the wider team have been lovely and welcoming, and I feel I am working alongside some of the best brains in the industry. It's a bit more "corporate" than I am used to having spent my entire career in 'ad-land', but that's in no way a bad thing – it's just different for me. I am absolutely loving it and enjoying bringing together a band of people who just want to do the best possible work they can.
What has been your highlight so far?
There was a moment about a month ago when I realised that all of the hard work was really starting to pay-off; we were receiving good feedback across the board in both a general sense as well as mentioning specific people. We hadn't delivered late against a single deadline for about two months and things just felt well-oiled – I had to take a moment and reflect on how far we'd come and that felt like a real highlight for me. We celebrated that week in our team call, even though it was only remotely! We'll certainly be popping a few corks once we're all back together!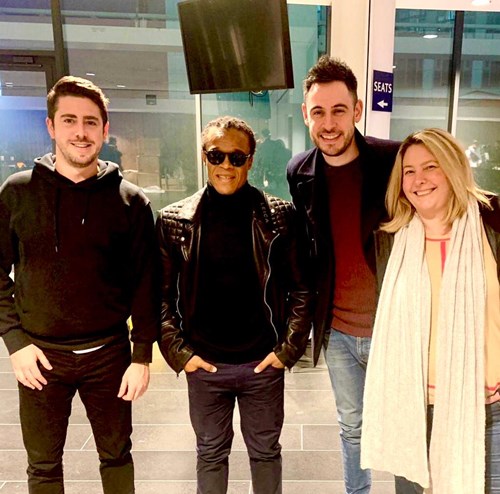 Tell us about being nominated for the WeQual award.
The WeQual award celebrates those women who aren't yet in the C-suite but who demonstrate that they possess both the ability and the leadership skills to do so. Every woman involved is personally invited to apply, where they complete a task which is designed by psychologists to show their values, behaviours and leadership skills. The task is evaluated blind by several FTSE leaders across the globe, and 24 of us are nominated as finalists.
Without joining Entain I never would have been recognised as it's very rare for an agency to belong to the FTSE. Entain gave me the freedom to do what I believed were the right things to develop the team in the right way – that kind of freedom is invaluable.
I am so proud to be a finalist – it came as a surprise and I still feel quite a bit of imposter syndrome about it occasionally. The winners will be announced in September so I'm going to have to control my impatience. I guess it means I've got a bit more time to get used to it!
What advice would you give other women who aspire to become leaders in their field?
There are many factors which can hold people, and women in particular, back from achieving their goals. I think that often we can be self-limiting. Most people find themselves mired in self-doubt and suffering from that imposter syndrome and I think that sometimes you just have to be willing to do it anyway – put yourself forward for opportunities. The worst that can happen is that you get told no. Then you can re-evaluate what you are doing and make decisions based on fact rather than what's going on in your head.
Writing the task for WeQual actually made me really uncomfortable, it felt like I was banging my own drum and being a little boastful about my achievements over the years. Most people are uncomfortable with that – but I did it anyway and now look what happened.