Meet Slavi: Soft Skills Specialist
"Joining bwin was a big career change for me and I'm so glad to have done it!"
Slavi, Customer Service Soft Skills Specialist, tells us about his experience joining the bwin team in Vienna and his rather different hobby...
What's your role and how long have you worked at Entain?
I spent most of my career teaching and working in social care in countries around Europe before my family and I eventually settled down in Vienna about four years ago. Soon after, I started working for Entain. I was a Customer Service Agent at first, but recently I switched to my current role of Customer Service Soft Skills Specialist, effectively joining the Entain training staff.
What was it like joining bwin, part of Entain?
Joining bwin was a big career change for me and I'm so glad to have done it! I have great memories meeting my former colleagues, learning the Entain customer service specifics and developing new relationships – many of which have lasted until today.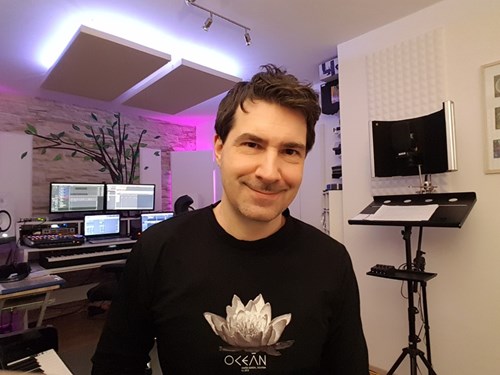 What's life like working in our Vienna office?
I have been lucky to meet interesting people here – colleagues from my own or other departments, as well as my supervisors. Having worked in several other organisations before, I know how important it is to be surrounded by people one can rely on, and even call friends. The Vienna office has really delivered on this front and I am grateful for the trust and support given to me by my former and current managers and teams.
What do you enjoy most about your current role?
I love my current role because it involves a lot of human interaction and revolves around developing personal skills. The development and correct use of soft skills is crucial for customer service, but it could potentially be very beneficial to other departments within the company too.
Many of our roles rely heavily on these skills, and if these personal skills are nurtured correctly, they can lead to improvement and development in areas like communication, teamwork, adaptability and problem solving. When delivering training I draw a lot from my previous teaching and social care experience, so that is another reason why I naturally like it.
What are the most important skills for someone working in Customer Service at Entain to have?
Apart from the obvious hard skills, such as specific customer service knowledge, tool operation and awareness of relevant procedures, we also have an equally important number of soft skills to consider. These are agents' communication skills, social skills and emotional intelligence competences such as empathy. They add a human touch to our communication, build rapport with our customers – an essential customer service element – and keep them loyal.
Outside of life at Entain, we hear that you've got your own music studio? How did this come about?
I come from a family with a background in teaching, music and dancing – as a child I learnt how to play the piano and later on studied music and English as my two pedagogical subjects – so it's no surprise that music has been always present in my life one way or another. During my teens I started writing music and, having recorded in studios in my home country of Slovakia, I always dreamed of having a music studio of my own. Nowadays, that is a lot easier to accomplish than it was in the past, and I was finally able to build one after moving to Austria.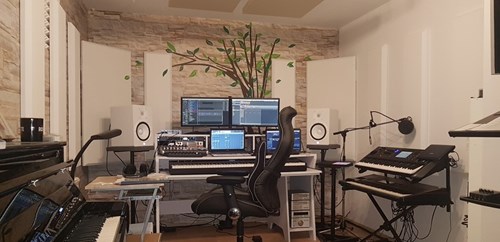 What kind of music do you produce? What is your favourite kind of music?
All sorts, actually (check it out here!) Years ago, I had a Eurodance band (you really wouldn't want to listen to this!). More recently, I've focused on producing and selling royalty-free music. This is music meant for corporate or business use.
I also did a lot of remixing of tracks by other artists, especially for remix competitions. Some time ago I took part in a contest organised by Queen – as a runner-up I received nice personal feedback from Brian May and Roger Taylor. Although it was not a collaboration as such, it was a great feeling to have my work positively evaluated by rock legends.
I can literally listen to almost any genre you throw at me, from Tchaikovsky to Depeche Mode. This year, I had another dream come true as I was able to watch probably the most famous film composer of our time, John Williams, live in concert.