Meet Riccardo, our CS Content Technician
"My colleagues have been truly amazing, and they have given me all the training I needed."
We recently chatted with Riccardo, our Customer Service Content Technician. From starting at Entain in the midst of a global pandemic to exploring his passion for Flamenco music, Riccardo covers all that makes our employees so fantastic. 
What's your role at Entain and when did you join the business?
My role is Customer Service Content Technician. I joined Entain Group in the Gibraltar office in March 2020. 
What does your role involve on a day-to-day basis? What is the most rewarding part of your job? 
I am part of the Content team. My main job is building our chatbot – basically, it provides automated answers to customer queries, such as "what payment options do you offer?" and "how long does it take to withdraw?". The most rewarding part of my job is when customers get the information they were asking for and they are happy with our service. What I like the most about this industry is the simplicity of the life and how people enjoy it. 
You're originally from Italy but relocated to Spain. What brought you here?
I am originally from Tuscany, Italy, but relocated to Spain in 2005. I now live in Manilva, just outside of Gibraltar, with my wife and son. 
 I have had a passion for Spanish history, music and culture since I was a student. When I was at university, in Pisa, I fell in love with a beautiful girl from my Spanish class. One day I plucked up enough courage to try and conquer her heart with the sound of my guitar! At that time, I was only playing a few simple rumba songs. Whilst I was playing, or at least trying to, she stopped me with a big smile on her face, then she put on a real flamenco song and started dancing. It turned out she was a highly accomplished flamenco teacher! 
I promised myself that one day I would be her flamenco guitarist. After five years of studying, I went to her studio, took out my guitar and played for her again. This time she let me play and, yes, the dream came true! My passion for flamenco became so intense, that I relocated to Spain almost 15 years ago. When I first moved here, I did many different jobs including working as a tourist guide and a hotel receptionist, before moving to the online betting sector.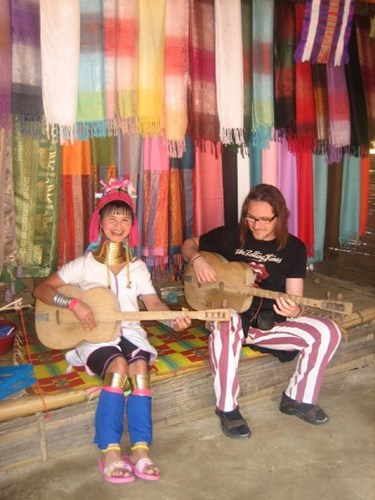 We're new to flamenco music, who should we check out? 
Flamenco is made up of three key elements: the guitar, the dancing and the singing. Paco de Lucía (guitarist), Camarón (singer) and Carmen Amaya (dancer) are a must! 
You joined the organisation in March. With the current COVID-19 situation, how have you found the transition to working from home and being made to feel part of the wider team? 
I joined the company a few days before the outbreak of COVID-19. I was actually in the UK when Spain declared a lockdown and had to quickly get organised and return to Spain, allowing me to work remotely. The company and my line manager couldn't have been more helpful – they provided me with everything I needed within 24 hours (laptop, monitor, headphones etc.). After only one day I was operating from home. I kept in touch with HR via emails; they solved any doubts straight away, so did the Reward team, the IT guys, and any other department I have been in contact with. Thanks to this incredible organisation and efficiency, I've felt part of the company since the first day.  
Working from home has been more difficult than starting a role in the office due to the training required for. In the office, it's easier to share your doubts without engaging a phone call or a chat conversation. Despite this, my colleagues have been truly amazing. They have given me all the training I need.
As it's at the heart of everything we do at Entain, what does 'For the good of entertainment' mean to you? 
Our collective goal as an organisation is to provide our players with great entertainment on our online platforms. Moreover, we are commited to consistently checking for and preventing any possible gambling issues. We, therefore, ensure that our customers bet and game safely and responsibly.