Meet Line, our Affiliate Lead Manager
At Entain, it's all about the people. Our employees are some of the best in the industry and have inspiring personal stories; Line Peteri isn't an exception. Discover her story of resilience and persistence below. Keep smashing it, Line!
Tell us a little bit about your role. Where are you based? What are your main responsibilities?  
I'm an Affiliate Lead Manager based in St.Paul's, London, although I only joined the business in February 2020, so just for two weeks before the first lockdown! 
I'm part of the Online Media team and responsible for the partypoker affiliation team. My job is to manage and coordinate our portfolio of partners, to discover new partner opportunities and optimise their growth and marketing efforts, and most importantly, to take care of my team. My prime goal has been to implement more structures and processes – it's been very operational and administrative.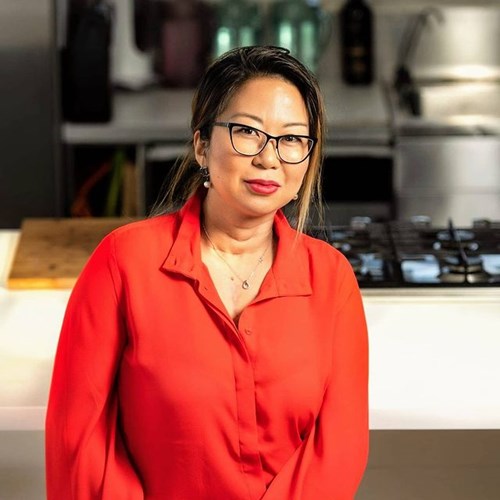 What are the key skills required for your role? 
From a business point of view: sales and negotiation, marketing optimisation, stats and analytics. From a personal perspective: social skills, working from home, keeping positive. 
What has been your career journey so far? 
I'm a 43-year-old Dane, adopted from South Korea, and married to a Finnish Swede with two children. I'm currently working in London having relocated from Malta. 
Whilst living in Denmark, I worked in online media and sales for 15 years before discovering online poker, and this is the reason I joined the gaming industry.  
Ten years ago, I paused my career to have my first child, followed by my second eight years later. It was then I started to prepare to come back to work.  
During this career break, I was diagnosed with thyroid cancer, around the time my youngest was six months old. I started treatment, including seven surgeries, 28 rounds of radiotherapy and countless hormone treatments. I lost my voice for six months due to the damage inflicted on my vocal cords. So, I started running. A lot. Unfortunately, this resulted in a ligament in my left ankle totally disintegrating. Two very painful surgeries later, I was told I would never be able to run again. 
I realised that so much time had passed that I felt that I was no longer a very attractive candidate in the job market. I applied for many jobs, most of the time never getting a reply. I started to do a lot of pro bono work for start-ups, one of them being a shoe company in Denmark, for which I did all the online marketing /
e-commerce / Kickstarter campaigning for. We smashed our funding targets, hitting 170%! Today, it is one of the most prolific retail successes in Denmark. And I get many free shoes! 
Three years ago, I managed to re-enter the industry. I made sure to take as many online courses as possible, keeping myself up to date with all that I had missed. And now, I'm here at Entain. 
 Why Entain? What initially attracted you to working here?  
I was contacted on LinkedIn by the loveliest recruiter and she really sold the company to me. I also knew some people working here who recommended the company. And, let's face it, partypoker is one of the champions of the industry. 
To be honest, I was not sure whether such a large company would be for me. However, my start-up and online background have been perfect – at Entain I feel there is a lot of room for those with a proactive approach. 
Now, I'm working in a great company which supports personal growth and development and makes time for ideas and individuality. 
Entain is supporting your career development – how have we helped you undertake an MBA? 
During my induction, we were introduced to the Apprenticeship team and further learning opportunities. I decided to ask my manager if I could enrol as soon my probation was over – he approved within hours. He is very supportive of any kind of personal and professional development so he's always approachable with these things.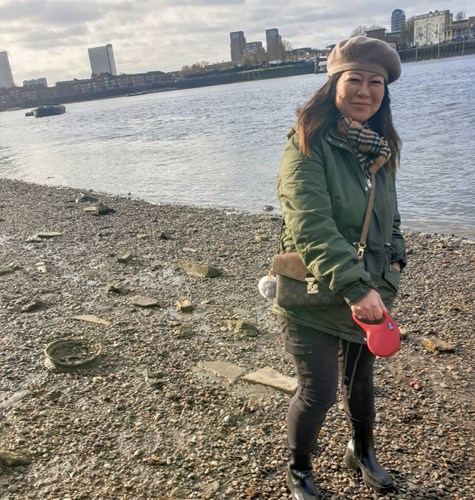 What's the culture like at Entain? 
I have an amazing work-life balance and enjoy my work. I have a very dynamic and engaging manager. I'm very proud to represent the brand but I also make sure, now that we are working from home, to not work all the time. I run almost every day and have done seven half-marathons during the various lockdowns. I only have 60% lung capacity as a result of the surgeries I underwent, but the running makes me feel that I can take some control back. 
What have been your favourite moments working here?   
There are many, but I think the one which touched me most was in the autumn when I thought I needed some treatments. I informed my manager and my team, not to alarm them but just to let them know that I may need to take some time off. My team sent me flowers and bubbles, and my manager sent me a book to help me through the difficult time. For someone like me, these kinds of actions are everything. I don't care about a free bar or gym but to have people who genuinely care is the most important for me. 
How has the business changed during your time here?
Besides a global pandemic? I feel things have become much more streamlined, which I enjoy, but since people are mostly working from home, I think internal calls have become more personal. 
What advice would you give someone joining Entain? 
Don't be afraid of asking questions and reaching out to your colleagues. Get involved, and don't wait for things to happen by themselves – be proactive and engaged. Entain is a big machine and people like to share knowledge. Use the tools and platforms that the company provide. 
 Keep It Real is one of our values. What does it mean to you? 
Honesty, transparency and integrity are my core values. I strongly believe if everyone communicated more and we don't get seduced by a filtered and polished world where everyone looks perfect on the surface, the world would truly be a better place.