Meet Guilherme, Java Team Leader
"At Entain, and in my team, I work not only with really talented, but such friendly people. They are people I can turn to for advice."
Catching up with Guilherme on how he came to join Entain and what his role looks like now whilst we all work from home...
What's your role, and how long have you worked at Entain?
Mainly I'm a husband and dad, and some kind of a god for two fluffy Golden Retrievers, but in my spare time I'm in tech, a leader of one of our Java teams. Basically, a Software Engineer that attends more meetings! I started at Entain, in the Bwin team, in September 2018, so I've been here one and a half years now.
Tell us a bit about yourself. Prior to Entain, what did you want to be growing-up, what did you study at school?
Well, I always wanted to become a scientist, it was my dream job and at the end of high school I was leaning to biological science. But I always felt that it wouldn't matter which area I actually chose because what I liked the most was to learn new things, face new challenges, and solve different problems. So, after a lot of thought and some great advice from my family, I found my way into computer science. Which would eventually satisfy my eagerness for knowledge with the flexibility to learn constantly.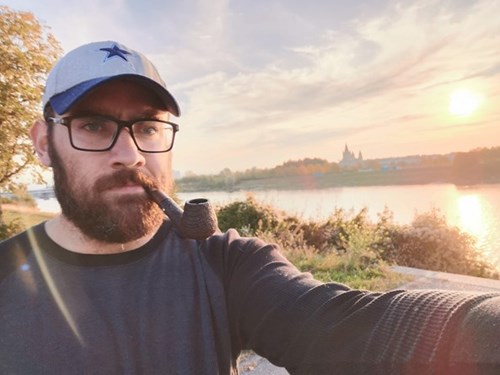 How do you find the culture and atmosphere in the office compared to jobs you've worked previously?
At Entain, and in my team, I work not only with really talented, but such friendly people. Especially considering that we are all from different places. We help each other with everything, even beyond work. They are people I can turn to for advice.
Would you be able to give us a bit of an insight into your team and their daily routine?
We manage about 20 different services, each one in a different sports domain and with different communication technologies. We all work across most areas, but since there are many services, some members of the team specialise in a particular one, so if we need to troubleshoot or evaluate new features, we have someone with that knowledge. Generally, we check if everything is running well in our production environment and keep on developing new features, keeping up with the latest technologies. A big part of our work is to guarantee the integrity of our services to our customers.
How have you and your team adapted to working from home in the last few weeks? Has anything particular impressed you?
Working from home in the team was already part of our normal week, at least once a week. So, everything is running as smooth as usual. I do think we miss our face-to-face time, but we are well adapted to staying at home. In our PJs, feet up and crack on!