Meet Greg, our Account Relationship Manager
From scouting a Cheltenham Champion Hurdle winning Trainer to appearing on television and Radio, hear from Greg Walker, our Account Relationship Manager, on how Entain Group has given him the belief to push boundaries and leave his comfort zone.
Tell us a little bit about your role. Where are you based? What are your main responsibilities? 
Over the years I have had multiple responsibilities, however, I have always maintained the role as Account Relationship Manager (ARM). I am currently based out of my home office, in a little village called Newport in County Tipperary, a county famed for its great hurlers and even greater racehorses!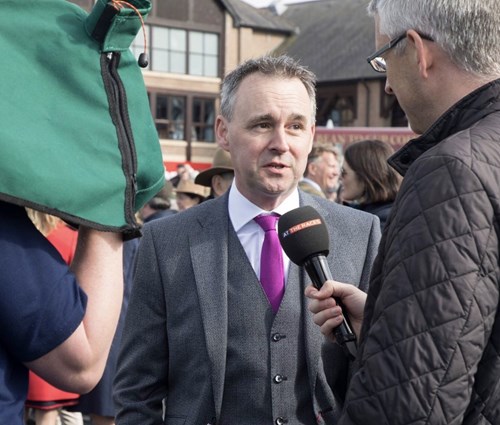 How long have you been with Entain? What has been your career journey within the organisation?  
I recently celebrated my 10-year anniversary with Entain Group. I began my tenure as the Betdaq on-course representative for all Irish and some UK on-course bookmakers. Since then, I have covered a multitude of roles, including PR, TV and radio work, sponsorships, brand ambassador management, charity work and key account management, leading me to become an ARM. 
What are the key skills required for your role? How has Entain supported your career development? 
The key skills needed to succeed in my current role, and all my past roles, are simply to be positive, happy and excel in maintaining people relationships. Be it in-person or, as many of us are experiencing now, on a video call, I have been required to build long-term relationships. I always aim to accommodate our clients and customers by thinking from their perspective. 
Entain Group has been extremely supportive of my career development. Transitioning to online in the early days was daunting, and whilst I could manage the people relationships, I needed a little help with the technology. Still to this day, the support and training I receive is fantastic. Personally, the best thing Entain Group has done for me is filling me with the belief to push boundaries and leave my comfort zone. As a result, I had the opportunity to appear on television and radio – something I never thought I'd do! 
What initially attracted you to working here? What has kept you here for so long?
I have always been involved in the sports and leisure industry, so when the opportunity came to take the next step in my career and join a company with the market power of Betdaq, I couldn't say no. I admire the industry and at Betdaq, as well as within the wider Entain Group business, the opportunities are even greater for all employees looking for a concrete career path. I, for one, am proud to be part of that.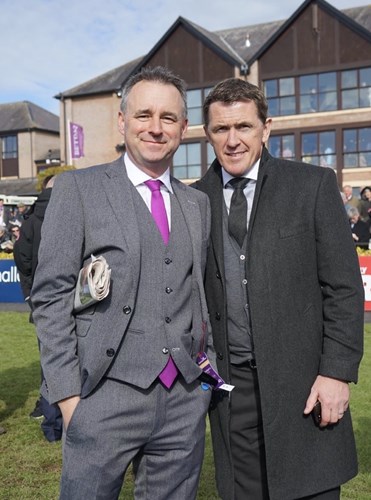 How has the business changed during your time working here?
Technology wise, like most companies, there are constant changes as the business develops and new solutions emerge. However, it has most importantly "changed for the bettor". In recent years, for both our customers and for those of us in customer-facing roles, there has been an ever-increasing duty of care. It is truly amazing to be part of Entain Group, who are leading the way to protect all customers, whilst providing top-level entertainment platforms for them to play and enjoy. 
What have been your favourite and most challenging moments?  
My favourite moment was when a horse, named Espoir D'allen, won the 2019 Cheltenham Champion Hurdle by 15 lengths. At 16/1, he was a complete underdog, yet won the race for trainer Gavin Cromwell. At the start of that National Hunt season, I was tasked to source a trainer that I thought might be "going places". I saw the potential and chose Cromwell as our brand ambassador. To say I felt vindicated on my choice is an understatement! 
My most challenging moment has been the recent implications of the Covid-19 pandemic. I am sure that with the lack of sport in the early weeks, everyone felt the same. It was a very worrying and stressful time for all involved in sport, but with the support of and patience from Betdaq and Entain Group, these fears were eased week by week. Thankfully, we are finally getting back into the groove.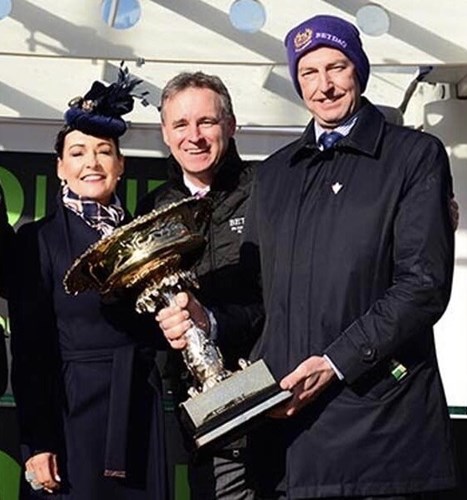 How would you describe the culture in the Dublin office?
In a word, cool. There is a great Sports & Social Team! I enjoy being in and around the Dublin office as there a lot of familiar faces. There is always a sense of our employees striving for the best; punching above our weight – that being meant as a compliment!  
What advice would you give someone joining Entain? 
I have always tried to abide by my own personal mantra: "Always try and see what's around the corner'', i.e. see potential outcomes before they materialise. My advice is to work hard and do learning and training courses to develop yourself. Entain Group is constantly growing and as it ventures into the US market, it will only continue to grow. If you get in the door at Entain Group, make the most of it! 
Pick one of our values and tell us what it means to you. 
I have to highlight Get Involved – it truly personifies my 10 years with Entain Group. I was given opportunities, took them with both hands and so far, so good – I will continue to Get Involved with Entain Group!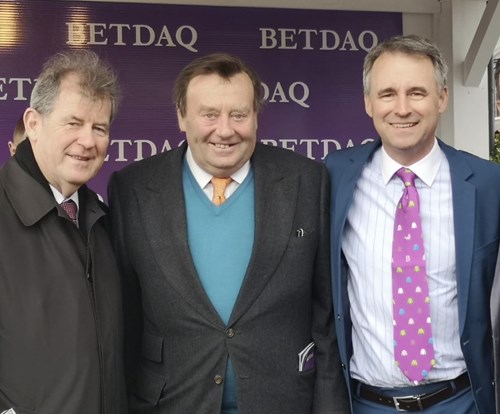 Interested in joining us? Discover our latest vacancies today, here.