Meet Giovanni, our UX Designer
"Working in different teams has given me the opportunity to work with many different people and that's really enriching. I think every single person I've worked with has taught me something."
We sat down with Giovanni, a super-talented UX Designer that also happens to be a pro on a skateboard... Find out all about his career and passion below. 
Tell us a little bit about yourself.
I am a User Experience (UX) Designer and have been with Entain for almost five years now. I started working in the marketing design team for bwin before the acquisition by Entain. After this, the team was divided into regions and I worked in the Western Europe team for some years where I had the chance to design visuals for online and printed promotions.
Eventually there was an opportunity in the UX design team that I successfully moved in to. I was very happy to have the chance to learn something new but also bring with me the knowledge that I had developed in my previous role.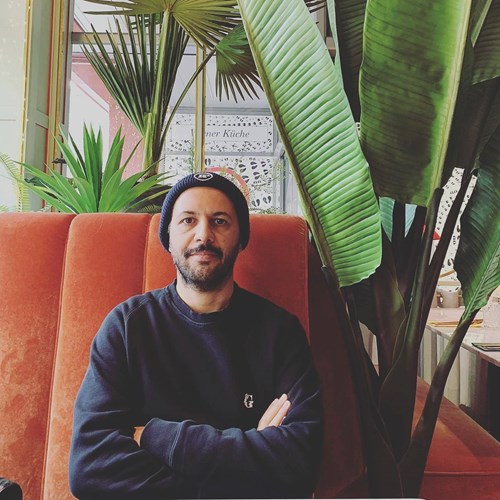 What made you choose Entain?
First of all, it's a very dynamic atmosphere that allows you to grow within the company. That means a lot. I also like the atmosphere working with colleagues of various nationalities whilst, in the long-run, I've really grown to appreciate a lot of the activities organised by our Internal Comms and Employee Engagement teams. For me, it's really important to have opportunities to release the stress after a working week and there's no better way to find out more about the people around me than in an after work setting! Much of the time, my managers and I have many common interests – not just design – and it's good to have a talk about music or sport or to go and play table-tennis with the rest of the team.
How would you describe your working experience here?
I remember that when I started I had a lot of help from colleagues in helping me to  understand the internal organisation and, in general, there's always a very good attitude around me.
Since then, there has always been a very good sense of collaboration in all the teams I've worked with. The final goal is always something that we all reach together.
What has been your highlight since working here?
It's definitely been the chance to learn UX design. I had no doubt when I was offered the chance to start this new adventure within the company that it was the right choice. I believe that offering growth opportunities is the best that a company can do for their employees.
Working in different teams has given me the opportunity to work with many different people and that's really enriching. I think every single person I've worked with has taught me something. I truly believe that the people we meet during our career contribute to shaping our knowledge. 
It's always hard to say goodbye to a team and start a new adventure in another one, but the good thing is that in the Vienna office it is very easy to keep contact with the people I have worked with before.
Outside of work, we understand you're into skateboarding. 
I started in the early 1990s when skateboarding was definitely considered more a lifestyle than a sport. After all these years I still like to call it that way, even if it's now an Olympic sport. It will enter the Olympics, together with surfing, at Tokyo 2020 next year.
During the last 30 years I have had the chance to skate in many European cities, especially in Italy, Spain, France and Austria, where I now live. Until fairly recently I was active in the organisation of events like the Italian Skateboard Championship and other international competitions in Italy and in Slovenia. Funnily enough I organised many competitions but never took part in one. I always sat on the organisational side of the contests!
How did you get into it?
My interest was sparked by some 90s movies like Back To The Future, but at the time in Italy it was really hard to find information about skateboarding and I had to travel to other cities to find people who shared the same passion.
Maybe that was already one of the first learnings I took from skateboarding: if you really want to learn something, you have to keep trying. Eventually you will find someone that knows more and that is open to sharing some tips.
What has been the best part of your skating journey?
Quite some years ago, when the International Olympic Committee started the process to include skateboarding in the Olympics, I started collaborating with the Italian Olympic Committee to work on the organisation of the qualification process and to start an integration of the different associations into a national channel.
Believe me, that's not an easy task! For many skaters the Olympics do not fully represent the spirit of our activity. Because of the "lifestyle" nature of skateboarding, not everyone is happy about it earning "sport" status. I think that it's good to offer an option to the next generations – they will have the opportunity to choose their approach to it and I'm pretty sure they will show a different attitude.
Since I moved to Vienna the collaboration has become a little bit harder, but my friends and the rest of the team are still working hard on it, and next summer I am pretty sure we will see some skaters representing my country. My tip – keep an eye on Ivan Federico in the Park category!
Want to join the UX team? Check out all our current UX and Product roles here.