Meet Fatou & Devarshi, Retail CSM's from Crawley
Fatou & Devarshi speak about their journey so far since joining our retail team.
What is your role? When did you join and why?
Fatou: I have worked as a cashier, deputy manager and a shop manager over my time. My current role is a customer service manager, the reason I joined was because I'm a peoples person and like the interaction with customers.
Devershi: I am a customer service manager (CSM) and I joined Coral 5 months ago for a new experience. I love how it has given me the opportunity to meet people in my local community.
Tell us about the types of roles and opportunities there are in your retail shops?
Fatou: There are a variety of roles and opportunities available in the retail shops from a multi site manager to shop manager, CSM and cleaner, there are also various ways to get involved with tasks/roles to support the area.
Devarshi: There are a lot of roles and opportunities for staff, If you want to progress further you can become a shop manager, marketplace manager and I recently saw a member of my shop team join the compliance team at Head Office.
How does working in our retail industry differ to other retail outlets?
Devarshi: There is a nice feeling of community here at Coral, a real sense of  friendship in the shop which always makes it easier for new faces.
Fatou: Working in the bookies, is completely different to any retail experience as there is room for banter with your customers which is alot of fun and creates a great atmosphere in shop.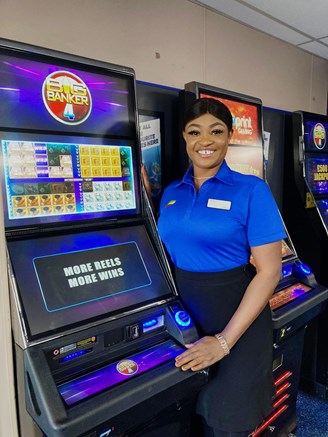 What do you love about your role in the team and why?
Devarshi: I am very into sports and being able to talk to customers about sports related subjects, bantering with the customers for example if they support a different football team is great fun.
Fatou: I love my role within the team as I can be myself and have a laugh and joke with customers and colleagues
How would you describe the culture in your team?
Fatou: The culture is inclusive with a wide variety of different nationalities and cultures.
Devarshi: Very open and friendly, we are all very easy to get along with and we have loads of laughs which makes working here fun.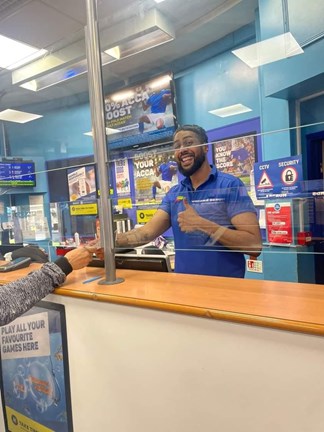 What qualities do you need to have to thrive in shop?
Fatou: To thrive in this industry, you have to have drive, energy and a passion for what you do.
Devarshi: To thrive you need to be on your toes, friendly interaction with customers is key, some will literally come to the shop just to have a conversation.
What advice would you give someone thinking about joining the team?
Devarshi: Do it, we are always looking for new team members and we are here to help and support you. 
Fatou: Embrace yourself for hard work but if you are dedicated and driven, there will be rewards and recognition.
Favourite moment so far since you joined?
Devarshi: My favourite moments have to be watching the community come together and get excited about the sports they love, seeing them excited makes me excited too. Happens almost everyday.
Fatou: Meeting Dave Young and Ross Webb, the amazing friends and laughs I have had with colleagues.
Why should someone apply to work in one of our roles in Retail?
Fatou: The wage is competitive and the team spirit and support is amazing.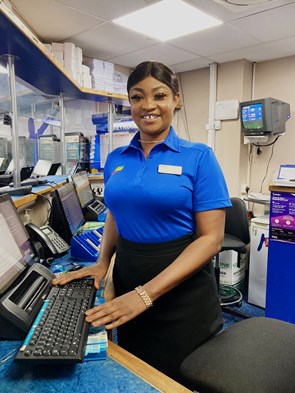 Work life balance is very important. What do you enjoy doing in your spare time?
Fatou: Being a mum, work life balance is so important to me, doing this job allows me the freedom to do the things I love like watching my sons play football.
Has anything surprised you about working in our retail shops?
Fatou: The surprising thing is not knowing what tomorrow expect from day to day, which makes the job very exciting.
Live in Crawley and looking for a retail role? Look at our job opportunities here