Meet Dessy, our Office Assistant in Sofia!
Hi Dessy!
Tell us a little bit about your role. Where are you based? What are your main responsibilities?  
I am based in Sofia and as an Office Assistant, sitting in the Facilities team, I am responsible for developing intra-office communication protocols, inventory control and office-outsourced activities supervision. The Office Assistant role ensures the smooth running of the office on a day-to-day basis.  The responsibilities are also connected to organizing and coordinating office administration and procedures and providing effectiveness, efficiency, and safety.
What are the key skills required for your role?
This is the ideal opportunity for an energetic professional who doesn't mind wearing multiple hats. You need to be experienced in handling a wide range of administrative duties and able to work independently with little or no supervision. The key ingredient is to be well organized, flexible most importantly to truly enjoy the administrative challenges of supporting an office of diverse people. In our case that means over 520 people from over 18 nationalities.  
Why Entain? What initially attracted you to working here? 
Entain is world leader in sports betting and gaming entertainment but also a big international company with focus on sustainability and growth. At first, I was attracted by the vision of the company to do things the right way and by the professionalism of my manager. The facilities team is a key component of the smooth running of the business. We are a small team friendly and hard working. I am very pleased to work at Entain in Sofia for over a year now.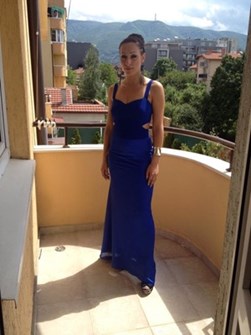 What do you like most about working at Entain?
The people!. My position is closely connected to almost all employees in Sofia office so I very much enjoy to talk to my colleagues, the atmosphere we are all creating together and the values we live in every day.
What have been your favourite moments working here?  
My favourite moments are those connected to office cooperation and team effort. I am social person and I like supporting people. I am glad that now after more than two years of pandemic restrictions we are returning to the office and will have more time together.. I like parties and having fun at work and I hope there will be more of those coming.
Win Together is one of our values. What does it mean to you?
To make sure that we help each other grow. I firmly believe that individualism is not something that will make a company (or a person) better or happier. Climbing the mountain together - embracing all setbacks along the way, is what makes us happy.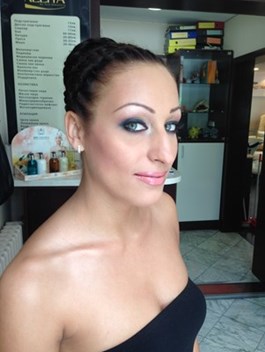 Want to join Dessy and the team in Sofia? Check out all our live roles here!