Meet Colette, Our Twitch & Community Manager
"I've been lucky to have had some great travel opportunities with partypoker, visiting amazing locations around the world to help run live events and meet our players face-to-face."
Colette recently celebrated her 11-year work anniversary here at Entain Group – it has been an impressive tenure. So, we sat down with her to find out all we could about her journey to date...
Tell us a little bit about your role.
I'm a Twitch & Community Manager based in our Gibraltar office – Atlantic Suites. My role is to manage our player communities via our Facebook groups, Twitter and various other forums/social platforms. I also manage our Twitch streaming channels – we have a team of poker streamers providing daily content and showcasing our games and events. I work closely with our other poker teams to help provide feedback and act as a liason between our players and our internal teams – both marketing and operational.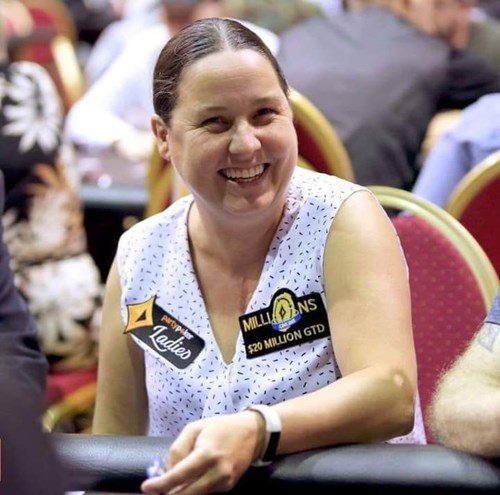 How long have you been with Entain? What has been your career journey within the organisation?
I have been with partypoker, one of our brands, for 11 years! I started as a VIP Executive, then moved into marketing as a Roadmap Coordinator to help align the various teams. Finally, I moved into social media and community management.
What initially attracted you to working here, and what has kept you here for so long?
partypoker was a very popular place to play poker! The site was fun, fresh and exciting. My background prior to partypoker was live casinos and poker rooms. partypoker gave me the opportunity to move to an online environment but still work within the gaming industry, for which I have a great passion. I actually started as a croupier in 1997!
I'm a bit of an all-rounder and enjoy a challenge. I've been lucky to have had some great travel opportunities with partypoker, visiting amazing locations around the world to help run live events and meet our players face-to-face. I've had opportunities and a lifestyle a regular 9-5 job would not offer, for which I am incredibly grateful. Alongside my regular job, I have also had the chance for the last four to five years to be a part of the pro bono project in Gibraltar – giving back to local charities and supporting community projects, which has been a fantastic opportunity.
How would you describe the culture in the team?
Passionate, agile and exciting! It's rare to have one day the same as the next – we always strive to face challenges and pull together. Everyone in the team has a passion for poker and gaming which is pretty incredible.
What advice would you give to someone joining Entain?
Be yourself and be prepared to be a team player. Entain offers great oppurtunites for everyone, and it's a very relaxed, modern and fresh work environment.
What have been your favourite and most challenging moments?
I have met many of my poker idols and celebs. Having a beer and a chat with poker greats such as Mike Sexton, Devilfish and Negreanu was surreal! We also met Michael Jordan at a recent event. partypoker once chartered a private plane to the Caribbean – that was certainly a WOW moment! I've also made some great friends along the way and I'm grateful Entain brought them into my life.
A huge challenge was Black Friday and losing the US markets. The future of online poker was uncertain and all sites took a huge hit. We went from being the top poker site and fell off the ladder with a thud! But, we picked ourselves up and got on with it.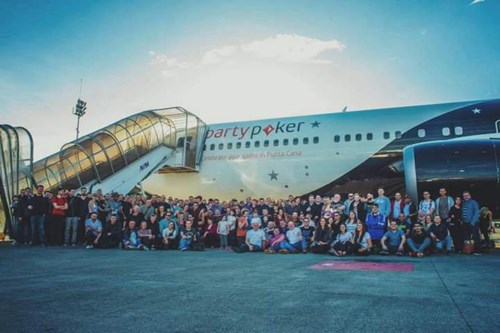 Which of our values means the most to you, and why?
Bring it on! Our current poker team are really involved, passionate and dedicated to growing our product and being the best. As poker players ourselves, we really strive to give our players what they want from a poker site. We are poker.