Meet Brian, our Content Editor Team Leader
Having recently celebrated his 20-year work anniversary, we sat down with Brian Jarvis, our Content Editor Team Leader. Full of self-proclaimed 'dad banter', this blog has it all. What a fantastic journey - cheers, Brian!
Tell us a little bit about your role. Where are you based? What are your main responsibilities?
I'm Content Editor Team Leader in the Content team for Central Customer Services, based at LC2 in Stratford. I look after the content for our chatbot, which is live across 11 labels within Entain Group. My team of analysts and technicians are based in London and Gibraltar, and we are responsible for building all the flows, from the ground up, for the bot. Our processes save our CS agents from getting some of the more standard and easy to solve queries, such as password resets or deposit methods. It's really satisfying to look at the conversations our customers have with the bot and see how well we are able to answer some of their questions.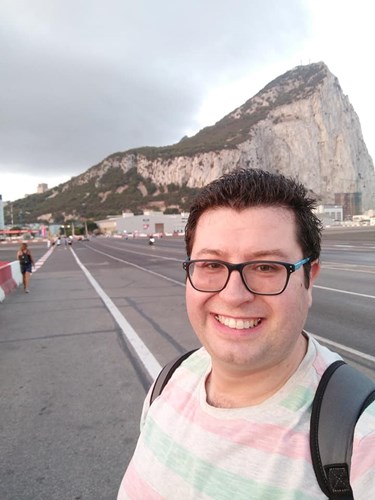 How long have you been with Entain? What has been your career journey within the organisation?
I have just hit the 20-year mark in May 2020. For most of that time I was based in our Barking office, starting as a Telebet agent for Coral working part-time in the evenings whilst I completed my university course. I then became a Telebet Team Leader and, after a couple of years, became a Trading Supervisor. At the time, this was a really interesting role – it was prior to the internet and mobile betting taking off, so I was dealing with trading decisions, data creation and even odds compiling occasionally. It was a really visible role in the office and it helped me get to know hundreds of people who came and went during those years.
Six years ago, I moved away from Telebet to become Knowledge Manager for Coral, in charge of the help centre for customers, as well as introducing an internal help centre for staff. After a few mergers and acquisitions, I then added the Gala and Ladbrokes sites and finally the massive world of Entain with its numerous labels and languages. After the migration of the legacy Ladbrokes Coral Group (LCG) brands, there was such volume of content that the team divided into chatbot and content. I took on the chatbot side of things, which is very early in its journey but has huge potential; the future is incredibly exciting.
What initially attracted you to working here? What has kept you here for so long?
Back as a youthful 19-year-old student, getting paid to take a few phone calls whilst watching sport on numerous TVs was a dream! Being a fan of many sports, it was great to be able to have a rapport with our customers when placing their bets, although that was less so in my later role when I was primarily restricting the amount of money they could bet!
The industry has changed so much in the time I've been here, e-sports would have been something one of our northern punters would say on the phone, not an actual betting proposition! It's gone from mainly phone bets to an international gaming and sports company taking bets from all over the world. Even just seeing the sheer amount of markets - when I started you couldn't even have a single bet on a football match, it had to be as part of an accumulator. Now you can bet on any possible eventuality, it's a whole world away from 20 years ago.
How would you describe the culture in the team?
Fun, friendly and incredibly welcoming. Simply, it's great to be part of the content team. It may be lockdown driving us all stir crazy, but we are still as passionate for a good quiz over Microsoft Teams, even though we must have done hundreds of them in the last six months. It helps that I win most of them, despite some shenanigans from the team to try and stop it happening!
If anything, the Covid situation has brought the team closer together. Being split across three countries, it could have been tricky to communicate and keep up, but we have spoken more and learnt more than we may have during a "normal" period. Given that it coincided with my move into this role from the LCG side of the business fully into Entain, it has been a great introduction and has given us all a great bond. We've also met a whole host of family, children and pets who all end up joining in at times!
We have gone from strength to strength this year working on more brands and in different languages too. It's been an experience changing from a small team based in one office to a larger team based in different countries, but the transition has been seamless, rewarding and enjoyable.
What advice would you give someone joining Entain? 
Embrace being part of a team and work hard. You never know where it may end up taking you. The group is so vast, there are so many opportunities and a whole multitude of roles. The game keeps changing and there are always new opportunities around the corner. I could never have thought when I started doing a few evening phone shifts in Barking that I would be managing staff in different countries and travelling to places like Gibraltar and Vienna for work.
What have been your favourite and most challenging moments?
Favourite moments have been the initial launch of the Coral Help Centre and seeing the usage increase week by week. Then, when the Grand National finished, the number of visitors just went through the roof – and the fact that with a well-placed article or banner on the help site, I could answer thousands of queries at the same time. To know that your words or ideas for articles were of benefit to a large number of customers is incredibly satisfying.
The same applies now in the world of chatbots with our surrogate child, Chip the Chatbot. It makes us sad when customers are mean to him, but it makes us smile when our boy solves a customer's query on his own. We've had him for less than a year so it's early in his life and at least the terrible teenage phase where he just grunts or ignores everyone is a long way away!
My most challenging moment was when I was trying to move into odds compiling as I had (and still have) a passion for Formula One, and was offering to help price up some races for holiday cover. At the time, I had a less than stellar opinion about the driver Jarno Trulli and subsequently priced him at the biggest of any firm. Trulli only won one race in his 256-race, 15-year F1 career and of course it happened to be that one. A career in odds compiling therefore didn't beckon for me.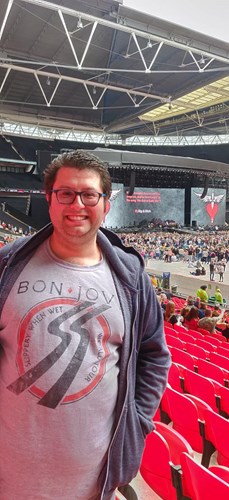 Pick one of our values and tell us what it means to you.
Bring It On! That especially applies to our team at the moment. We are only just at the start of this journey with chatbot technology and the only way is up. Our original chatbot named Chip has been joined by his Latin American cousin, Marina, and with many more labels and languages still to come. Italy and South Africa are on the horizon, as well as the ever-increasing market in the USA. With new technology and systems on the way, I can't wait to see what the future holds.
Why is Changing for the Bettor – Entain's global safer gambling strategy – so important?
The lockdown period has highlighted more than ever the need for companies such as ours to be responsible to our customers. With different regulations across all the different territories it is vital we are the gold standard across all of these. Certainly in the UK, there are occasions where the betting and gaming industry are targets for negative press, but with initiatives such as the whistle to whistle advertising ban, Entain are going above and beyond what is expected and ensuring the long-term safety and viability of our brands.