Join the CRM team! Thomas Landheer, Head of CRM, Europe, tells us why.
Here at Entain, our CRM team are at the forefront of our interaction with customers. With a direct impact on the performance of the business, and with space to grow and develop, what better team to jump into? We spoke to Thomas Landheer, Head of CRM – Europe, to get his thoughts on why joining our CRM team is a game-changer!
My name's Thomas Landheer and I'm the Head of CRM – Europe at Entain. I work with our European brands; our flagship brand being bwin. My journey at the company started five and a half years ago when I moved from the Netherlands to London to join Entain as a CRM Executive, and it's been one hell of a ride since. I was fortunate enough to progress from CRM Executive to CRM Team Lead and CRM Manager, and then to where I am now – Head of CRM. I can't think of any other company of a similar size where this would have been possible.
What is so great about working in the CRM team?
What I value the most about working in the CRM team is the fact that we are encouraged to take ownership. The team and tools are set up in such a way that we can be completely self-sufficient, allowing us to run campaigns with minimal dependencies. This, combined with the fact that there are short approval lines, means we have a lot of freedom to pursue our own creative ideas. 
Moreover, we can have a direct impact on the performance of the business. Activity might be down one day, and we could do a campaign the following day to restore it to previous levels. 
We try to develop and promote people within the team, and just last week we promoted three CRM Executives to CRM Team Leads. If you're looking for an employer where you get rewarded for the hard work you put in, you've come to the right place.
Lastly, we have 11 different nationalities in the team, which makes it an extremely vibrant and international team.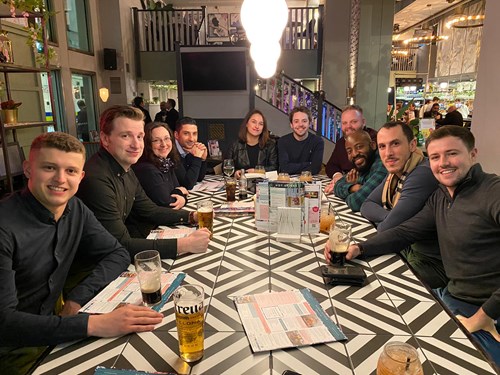 What type of roles and opportunities do you offer in your team?
We have lots of roles, ranging from CRM Executive and CRM Specialist to CRM Team Lead and CRM Manager. You can check out available roles here: https://entain.careers/CRM.
What type of individual do you look for when hiring in your team?
Let's start with the CRM Executive roles. Experience is less important in this role. If you have it, fantastic. If you don't, also fine. Everyone needs a chance to start their professional career and we would love for you to start your career with us. All that we ask is that you're open to learning and display a positive, proactive attitude and aren't afraid to get your hands dirty with operational work. 
For our Specialist roles, experience is a requirement. As the title alludes, we're looking for experts in a particular area. The Specialist roles are positions where you'll need to drive change by leveraging a lot of stakeholders. Therefore, we need people that can work independently and know how to navigate the organisational landscape.
For our Team Lead / Manager roles we're looking for people with management experience, strong analytical skills and that can outline a vision and get people on board.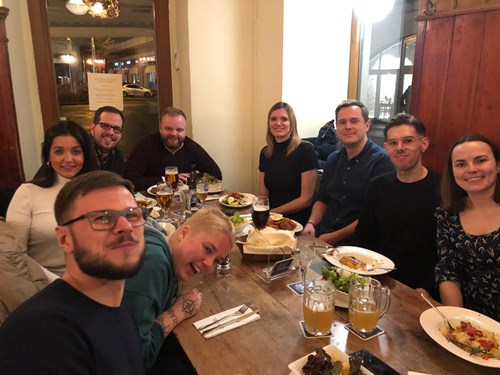 What are some exciting projects/things happening in the CRM team at the moment?
The most exciting project that is happening is that we're building a new CRM Customer Experience team. This team will really be focusing on personalisation, working with algorithms created by our Advanced Data Analytics team and the Content and MarTech teams to scale our personalisation.
Essentially, we'll start bridging the gap between data and content to automate personalised content and offers for our players. I'm really excited about this development as it will elevate the way we do CRM and make us a lot more futureproof. It also means we'll gather more skills that can be transferable to other industries. 
Another example that we're working on is bringing "fun fairs" to our website as a new, fun and engaging promotion. Just as regular fun fairs and carnivals come to town a couple times a year, we want to create an online version where our players can win tickets by playing our Poker, Casino and Sports products, which are then exchanged for prizes at one of the stands in our fair.
This is a really exciting time for CRM at Entain and with a number of opportunities within the team, there is no better time to join.
Check out our open CRM roles here: https://entain.careers/CRM.