Women in Technology: Meet Lisa Fisher
Following the release of our Women in Technology programme, we caught up with Head of Service Delivery Lisa Fisher to hear more about her journey with us and what advice she has for aspiring women in technology.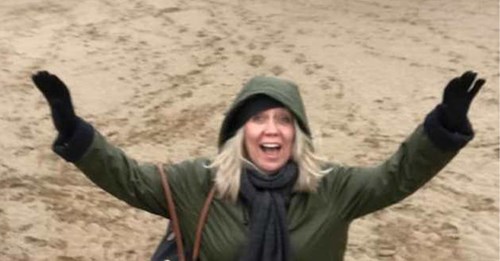 What is your role in technology?
My role is Head of Service Delivery. The function closely supports the core business areas (Retail, Digital and International) by acting as the conduit between Technology and the business.
How long does the commute take you and what's your go to playlist?
I live near Gatwick so my commute can take anything between 1hr 50 min to 2hr 30 min depending on my train connections. To help pass the time on my commute I have a various music selection in my Amazon playlist ranging from Durand Jones and the Indications, The Japanese House to good old cheesy 80's. My commute also gives me the opportunity to catch up on any emails that I haven't had a chance to read in my busy day of meetings.
Why did you decide to join us?
I worked at Sky within their Technology team, where they became leaders in their industry. It was a great feeling to be part of and I want to have that feeling again, working here at Entain I believe we can achieve a lot and I want to be part of that journey.
Did you have a perception about us before joining and has this changed?
Yes, I did have a perception that it would be a male-dominated environment and rather old fashioned. Which is far from what it is today! The promotion and investment we are carrying out around Technology and Diversity have really changed this perception for me.
How are you challenged in your role?
The role I am in today was given to me recently and the function I am now responsible for is new to Ladbrokes Coral as a merged organisation. I will be setting this business function up from scratch which will be an exciting and positive challenge for me.
What is a fun fact about yourself?
Oh I am going to divulge that I am a proud owner of a towing caravan and we take our caravan away to lots of places in the UK every year including festivals.
Has your role differed at all since joining?
My role has changed four times since I joined albeit they have been quite similar in responsibilities and deliverables.
What are the offices like?
I am based in our LC2 office which feels very current and fresh. There is a really good vibe and feel about this place. I love the fact we are right in the middle of the Olympic Park area and also by trendy Hackney Wick with its cool canal side bars (I have seen Professor Green in one of them!)
What has been a highlight whilst working here?
Highlights happen quite a lot here due to the nature of the business, so every time Technology successfully manage major sporting events it gives us a huge sense of pride and purpose. Boxing Day, Cheltenham, Grand National and the UFC McGregor fight have all been great highlights for us.
What is your one piece of advice for aspiring women in tech?
Believe in yourself, enjoy what you do, and anything is possible.
Interested in joining Lisa and team? We are recruiting for various role across technology. Check out our opportunities today!