Women in Technology: Meet Karena Atkinson
Following the release of our Women in Technology programme, we caught up with Head of Technical Operations Karena Atkinson to hear more about her journey with us and what advice she has for aspiring women in technology.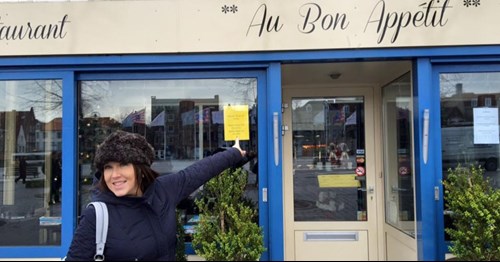 Hi Karena! What is your role in technology?
I am the Head of Technical Operations.
How long does the commute take you and what's your go-to playlist?
My commute is actually a bit of a killer, it takes 1 hour 20 minutes if all goes well. The playlist is dependent on my mood and my tastes are quite broad, as an example this morning's tracks included: Years and Years, Fleetwood Mac, Julio Bashmore, Chase and Status and Electric Light Orchestra. My new thing is listening to Audiobooks on the commute as well - I have two on the go at the moment. Other times I just watch nonsense on Netflix and zone out completely - it's all about balance.
Why did you decide to join us?
I joined Ladbrokes two years ago on a three-month contract, just as the Ladbrokes Coral merger was in its final stages. I was there to manage the Ladbrokes Technical Operation through a difficult time of change and generally kept things running and ticking over until the merger was completed and a newly formed business was in place. Three months became six months, six became eight and the team I was working with really wanted me to be a part of Ladbrokes Coral in the future and I took a permanent role to continue to support the merger process within Technology. Fast forward to today, we are two years down the line and are part of the Entain group and this has led me to my most recent post as Head of Technical Operations, which I am super excited about and cannot wait to shape over the coming year.
Did you have a perception about us before joining and has this changed?
Honestly, yes. Only from a retail shop gambling perspective, gambling is not something that I have ever had an interest in (not very lucky when it comes to gambling) and I've had people close to me who have had problems with gambling addictions in the past and saw how it can impact people. I also didn't see the industry as being modern tech-based. I can hand on heart say my perception has now completely changed.
Having worked here for a couple of years now there are two really key things that I have realised and that I tell my friends and people I meet. Firstly, sports gambling and gaming is such a huge industry and its a digital and retail proposition. The front runners in the market have the best most user-friendly apps and sites and it's not just about where you get the best prices from. This industry is definitely about cutting edge tech and finding new and exciting ways to be the best out there.
Secondly and most importantly, I realise how much effort goes into the protection of our customers to help them from themselves and any potential addiction issues. Some of this is legislation, legal requirement, but some aren't and it's refreshing to see that as a business we have a moral conscience.
How are you challenged in your role?
Personally, I am challenged every day by myself, my team and my colleagues - my work ethic is that we can always do a bit better, no matter what it is. If you look at really successful sporting teams, Sky Cycling team, Mercedes Formula one team - there are always small incremental improvements, constantly - that's how I like to keep things moving. That means every day we are all challenging ourselves and each other.
What is a fun fact about yourself?
My husband and I have a blue and gold Macaw, his name is Caspar he is our little man and causes havoc at home on a daily basis. He likes to greet me as I walk in the door when I get home by screaming HELLO as loud as possible. He also quite likes to tell me to shut up when he is being naughty.
Has your role differed at all since joining?
I have worked hard since first joining Ladbrokes two years ago and that has resulted in me being given several different opportunities along the way, culminating in my current position.
What are the offices like?
I'm now based in our LC2 offices in Here East by the Olympic Park (great offices-I really like them). It's opposite the BT Sports studios and I am convinced that one day I will bump into Rio Ferdinand and we will become best pals. I've also been to many of our other offices around the world. Our Gibraltar offices are great (it's very sunny there as well!), Manilla in the Philippines, Hyderabad in India, Entain offices in Vienna. All great places and so much to learn from each one.
What has been a highlight whilst working here?
Becoming part of Entain has opened up new opportunities and possibilities for everyone and that's something that makes me very happy. I feel like I am part of building something exciting and that's a good feeling when turning up to work.
What is your one piece of advice for aspiring women in tech?
Ladies just go for it. If you want to learn or move into something new - figure out who can help you and what you need to do personally to get there and give it your best shot. The biggest piece of advice I would like to have given myself when I was younger would be this 'Don't be afraid of failure'. It truly is where you learn the most about yourself and what you can do. All of the most innovative and amazing things around you were not created the first time around - they were born from various failures that people learned from.
Interested in joining Karena and team? We are recruiting for various role across technology. Take a look at our website to find out more!