Women in Technology: Meet Esha Ramesh
Following the release of our Women in Technology programme, we caught up with Technical Risk & Problem Management Team Lead Esha Ramesh to hear more about her journey with us and what advice she has for aspiring women in technology.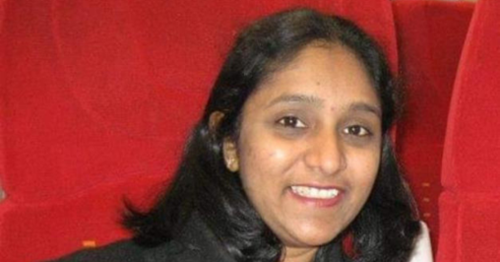 Hi Esha! What is your role in Technology?
Technical Risk & Problem Management Team Lead
How long does the commute take you and what's your go to playlist?
I travel daily and it usually takes me 90 minutes. My playlist consists mostly of Bollywood (Hindi), Tollywood (Telugu), Sandalwood (Kannada), English Classical like the Sound of Music and Backstreet Boys :)
Why did you decide to join us?
I was looking for a challenging opportunity where I could be at the heart of innovation and make a difference. When this opportunity arose, I saw the potential for me to use my skills and add strategic value to the organisation.
Did you have a perception about us before joining and has this changed?
I have a lot of friends who I have worked with previously as I used to stay close to the old Ladbrokes office. When I joined Ladbrokes Coral, I can only say that it's been ever better than I first anticipated and my colleagues here are very forthcoming, honest and transparent which is key for me.
How are you challenged in your role?
I am a part of the Site Reliability Team which is comparatively new to other existing teams in the organisation and bringing in the habit of reliability into other teams is challenging in itself. The most challenging thing I have faced whilst working in my role was to set up a risk management process across both digital and retail teams. I am grateful to be working with a team who help and support me in every way.
What is a fun fact about yourself?
My day job is IT and I transform into a teacher and singer at the weekend.
Has your role differed at all since joining?
I joined as an IT Project Manager working closely with the Site Reliability Team for PI Planning and discovery projects. I also had an opportunity to work across the digital and retail teams for the Risk Management process. I have been co-leading the Festival Readiness Programme. Most recently I have taken on more responsibility for managing both the Technical Risk and Problem Management space.
What are the offices like?
We have a lovely spacious office with good workspace, monitors, docking station, a lot of meeting rooms and cages for quick stand-ups, variety coffee/tea machine makers, tracks running around the office floor (although I haven't seen any one racing on them!)
What has been a highlight whilst working here?
I have worked in several organisations before this but one the best things working here are the people. Be it in any role, project or situation there is always someone available to help, advise or share the load.
What is your one piece of advice for aspiring women in tech?
Be Yourself! I think it is very important for a woman to stand for her own values and build on it rather than comparing themselves with others.
Interested in joining Esha and team? We are recruiting for various roles across technology. Take a look at our website to find out more!