Entain's first-ever global campaign
Safer gambling is a non-negotiable part how we do things – our priority is doing what's right for our customers, and we're always looking for ways we can do more.
We recognise the unique set of circumstances brought about by the coronavirus pandemic, which is why we launched a unified, global online campaign to help customers stay in control.
"It's the first-ever global marketing campaign we've run in Entain's history," explained Peter Marcus, Global Operations Director - Digital. "Globally, every website front page has a banner promoting deposit limits. Every single customer got an inbox message about playing with us responsibly, setting deposit limits, and a recommendation they use them."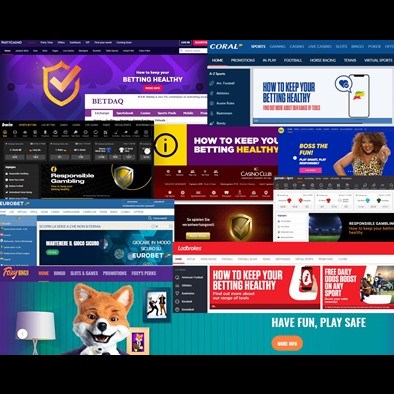 What's more, any advertising sent direct to customers is going through a rigorous review process.
Peter said, "We've put in a bunch of new responsible gaming marketing rules. We've got an ambassador for every one of our marketing teams that goes through every piece of CRM advertising copy and makes sure it's sensitive to the time. If they're concerned, they come to a senior committee who look at it. It's really helping our business avoid accidentally falling foul and over-promote to our customers at a time of stress."
It's not just our own sites we're thinking about. We announced last week that we're supporting a new advertising code to improve industry standards on all media platforms, and we led the discussion via the Betting and Gaming Council (BGC) to change all UK TV commercials to responsible gambling for the month of May.