Entain Opens New-Look Digital Shops across UK & Europe!
We're taking our retail estate through a digital revolution!  
We've recently embarked on a digitization initiative across our retail business, converting shops in key locations across both the UK and Europe into contemporary, digital, spaces to enhance the omni-channel experience for our customers.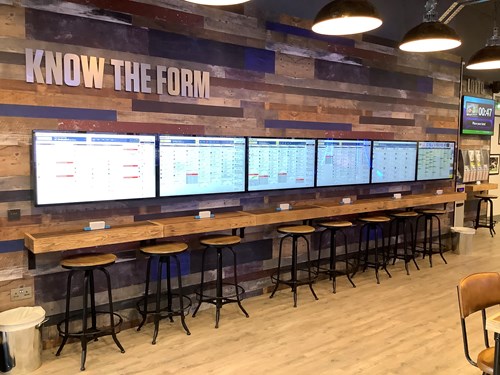 Since the re-opening of retail, we've opened 18 new digital hubs across the UK and plan to have a total of 30 new digital style Coral and Ladbrokes shops open by the end of the year in cities including Birmingham, Dumfries, Leeds, Leicester, London, Newcastle, Portsmouth, Sunderland, and Wolverhampton. The aim is for 200 UK digital stores by the end of 2024! 
Here are some highlights of the refurbishment: 
🏇 5 x Racing Post Interactive Digital Form guides 
📺 65" Coral TV screens 
👾 65" Virtual Racing screens 
🔊 Three-zone professional-grade audio system 
🎰 6 x Betstations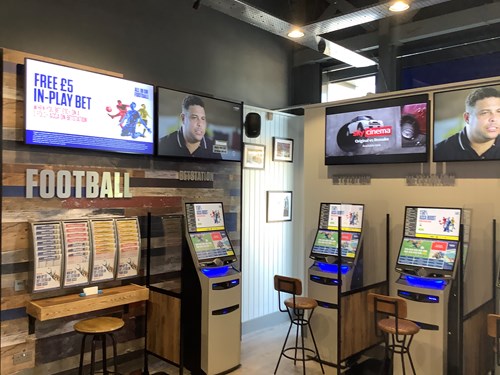 "Our shops are at the heart of local communities and employ around 13,000 people across the country," said Andy Hicks, our Retail MD for the UK and Ireland. "We want to bring the experiences customers have with us online into our shops, also making them more digital and contemporary environments.  We want to offer local customers a place to socialise, enjoy sports, bet and play games in a relaxed and enjoyable way." 
In Italy, where our retail outlets operate under the Eurobet brand, we also plan to convert around 200 shops and plan to have the first 30 locations open by the end of this year. These include a number of "Eurobet Cafes", which offer customers a new place to meet and socialise with friends. 
 In both Italy and the UK, the converted stores have digital window displays and additional interior screens which allow live events and new promotions to be shared with customers across retail locations. UK stores being converted into digital hubs contain the latest gaming machines and interactive displays, giving customers a more engaging and dynamic experience as well as more choice of interactive sports and gaming content. 
All the initiatives are powered by our proprietary technology, which has the benefit of making the digital and retail experiences more similar for customers and being scalable internationally to other locations.