Over the last few weeks, we've heard some fantastic examples of how our colleagues are looking out for each other and their communities during this time of crisis. This week, we caught up with several of them to find out what they've been up to.
Gibraltar's only hospital is getting two new ventilators
In Gibraltar, Graciella, from our PartyCasino team, organised for two ventilators to be donated to Gibraltar's only hospital, St Bernard's, to honour the memory of Ben Lukas, one of our Gibraltar colleagues. Ben sadly passed away on 13thMarch, after battling illness for a few months.
As you've probably seen in the news, ventilators are in high demand globally. Graciella's husband, Leif, previously worked for one of the market-leading manufacturers of breathing and protection equipment. After hearing of a great need for the equipment from the hospital, they were able to secure the machines for St Bernard's.
Graciella and her husband are generously donating one ventilator, while Entain is donating the other.
It's a crucial contribution to the hospital as just one machine saves, on average, 50-60 lives every year. And with the added pressure coronavirus is now putting on hospitals, it's likely to help even more people.
We couldn't be prouder of Graciella, Leif and our Gibraltar team for their empathy and generosity. It's an appropriate tribute to honour Ben, a well-loved and sorely missed friend and colleague.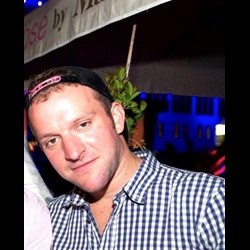 ENtain Manila support families in need
Another amazing story of our people's spirit has come from Manila, where our team have helped make and distribute 8,500 emergency food packs for families in need.
Our team were contacted by PAGCOR (the gaming regulator in the Philippines) and asked if they would help pack bulk emergency food supplies for people in dire need. Ian Dunning, Managing Director, asked our fabulous Facilities Manager, Josephine Aclo-Cawyer (aka Jojo) to co-ordinate some help. 
The very next day, Jojo and the team were ready to go, with 25 fabulous volunteers, three vans, a six-wheeler truck, weighing scales and dippers to measure the rice, and a fully set up lobby space in the entrance to our new Manila office for packing.
Jojo says, "Corporate and social responsibility at Entain is something we're all passionate about. In these difficult times I think it's even more important to help the community, wherever we can."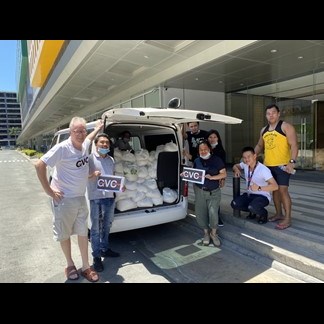 The target was to provide food packs for 5,000 families identified by government agencies in the Luzon areas. But, true to form, Jojo and the team smashed that target! Within four days the team of volunteers had made up 8,500 individual packs of essential products. It can only be described as a military-style operation with fantastic team spirit. Once packed, the team took them to a massive central distribution point in Manila.
Entain Manila contributed to the food supplies and has committed a further £32,000 to help with relief efforts in the area.
Yet again our colleagues in Manila turned the impossible to the possible! Jojo and the team did the most fantastic job and a big thankyou to all those who volunteered. I feel very proud of our contribution and how we've worked closely with PAGCOR to bring much-needed food to families in need.

Entain to donate all profits from Virtual Grand National to NHS
As with most other events, the Grand National has been cancelled. Instead, a Virtual Grand National is taking place on Saturday.
As we enjoy the Grand National, one of the world's greatest sporting events, from the safety of our living rooms this year, it's only right that we should donate our profits to those amazing NHS heroes who are working on the front line to keep us all safe.
All profits from the virtual version of the world's most popular horse race will go to NHS Charities Together, the umbrella organisation which represents over 140 NHS charities. Join millions watching the virtual Grand National at 5pm BST tomorrow and learn how you can support the NHS here.