6 Reasons Why You Should Come To Gibraltar
Are you fed up with the bleak British weather and want to be exposed to 300 days of beautiful weather?
We are recruiting in Gibraltar and looking for passionate individuals who are looking for a new and exciting adventure! Check out our 6 reasons why you should consider coming to Gibraltar. Make sure you look at number 5 and take our advice.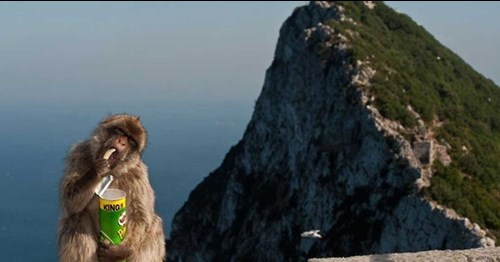 Weather
Gibraltar is home to 300 days of sunshine so there will be no need to pick up that umbrella before you head out on that Monday morning commute!
Food
Gibraltar is a paradise for all you foodies out there. With Spanish, African and fresh seafood just some of the cuisines on offer on the peninsula, there is plenty of choice when it comes to an after-work dinner with friends. Don't worry, you can still get your fish and chips too!!!
Exciting commute
The road into Gibraltar gets closed down every time a plane lands at the territory's airport. Why? Well because the road into town is also the runway! The runway basically runs the whole width of Gibraltar alongside the border with Spain and you can walk right across it when there are no planes coming or going.
Geographical location
It's the weekend and you want to explore. Imagine climbing to the top of the rock of Gibraltar, looking out into the crystal-clear waters where the Mediterranean and Atlantic Oceans meet and being able to see the coast of Africa. You can also get a 30 minute ferry to Tangiers in Morocco and explore the beautiful souks and markets around the marina.
Monkeys
Gibraltar is the only place in Europe with monkeys. There are about 160 monkeys living on the rock and they are very friendly, greeting you immediately upon your arrival. Even though they receive a daily supply of fresh water and vegetables, the monkeys still want more. One piece of advice, keep your Walkers cheese and onion to yourself!!!!!
Beaches
It is unsurprising that with over 300 days of sunshine and the various outdoor activities on offer, beaches are not in short supply in Gibraltar. Take a stroll down to one of the six beaches at the weekend, bring a towel and take a dip in the Mediterranean Sea. For all those adrenaline junkies out there, you'll have a wide range of watersports to choose from. Watch out for those dolphins!!!!!
What are you waiting for? Take a look at our vacancies today. You could be taking selfies with the monkeys in no time!