I've applied, what happens next?
You've typed up, made improvements to your cv, and submitted your application- woo-hoo, first stage complete!
But, what is actually going on behind the scenes with your application at one of the world's largest sports betting and gaming companies?
We spoke to our recruitment team to give you a sneak peak into the recruiting world and reveal what happens next!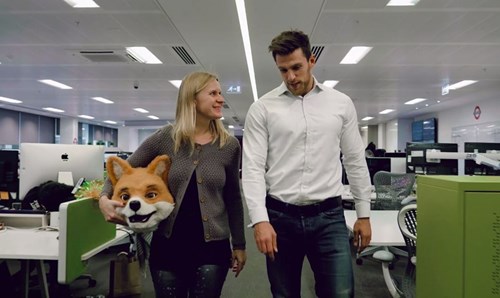 1. Application & CV Review
Your CV has landed in our application tracking system, now we look over your CV and application! We are looking for complete professional applications, so try not to take any cheeky shortcuts when creating your profile on our careers website. Ask yourself, Is my CV up to date? Does my CV paint the best picture of you? If not, check out these 7 tips for a great CV


2. Telephone Interview
Why Entain? Location? Flexibility? Salary? Life at Entain?
We will want to know why us? We will confirm key information about the job you have applied for and give you an insight to life at Entain. Why not visit one of our stores to get a feel for us and find out a little more about what we do on our website.

3. 121 Interview
Be confident! Passionate! Enthusiastic! What will you bring to the Team? We are looking for people who want to work for us. You have been chosen to go for an interview…..Own it!


4. Try Out (Retail roles)
Your invite for a Try Out means you are almost there! This is your opportunity to experience Life at Entain. Visit one of our shops, meet some of our team members and talk to some of our regular customers! This is exciting, so enjoy the experience.


5. Placement
You Did It! Your manager would have given you the good news. You're a member of the team! Simply log onto your online profile, accept your contract and complete your on boarding process. Congratulations and welcome to Entain!
For more info and tips to join us click here