With so many opportunities at Entain, have you had a look at your CV recently? Because if you are thinking of applying to join such a fast moving and growing organisation, then it's certainly time to give your CV some TLC!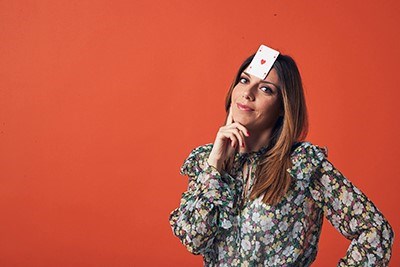 Let's take a look. Could your CV go the distance in the careers gym with a new employer? Has it got the stamina to get you over the line? Does it have the eye of the tiger?
Well, worry not. We've asked some of the best recruiters/personal CV trainers for the very best tips on what will make your CV as impressive and memorable as possible. A record-breaker no less!
Your CV is the history of your education and career to date; your skills and experience; your successes and triumphs. So here's how to build-up that CV and hit the target you're aiming for.
Layout - Structure your CV in a reverse chronological timeline and include dates. We want to see what you've done most recently and how it would fit with us.
Accuracy - Ensure all your contact details on your CV are up to date and accurate otherwise we won't be able to get in touch and we don't want you to miss out and neither do we!
Location, Location, Location - This may be a simple one, but apply to areas easily commutable to your home, If you are applying to an area you are planning to move to please mention that you are relocating.
Explain your gaps - Gaps in a CV are completely fine, but we would love it if you would explain them. If you travelled the world, tell us then we can get to know you a little more!
Tailor - Tell us how your previous experience is relevant, tailor your CV to the job you are applying for and how you meet the job description.
Precise and Snappy - Keep your duties of your previous jobs short, snappy, and precise. We don't like waffle bullet points, capture our attention!
Bring in some personality - We would love to get to know you, so don't be afraid to bring some personality into your CV. This will definitely make you stand out. We are a very diverse and inclusive team who work hard and play hard, we want to ensure you would fit in with the environment.
Finally… good luck and we hope to see you breaking more records as a member of Entain in the near future!